Wiring Connections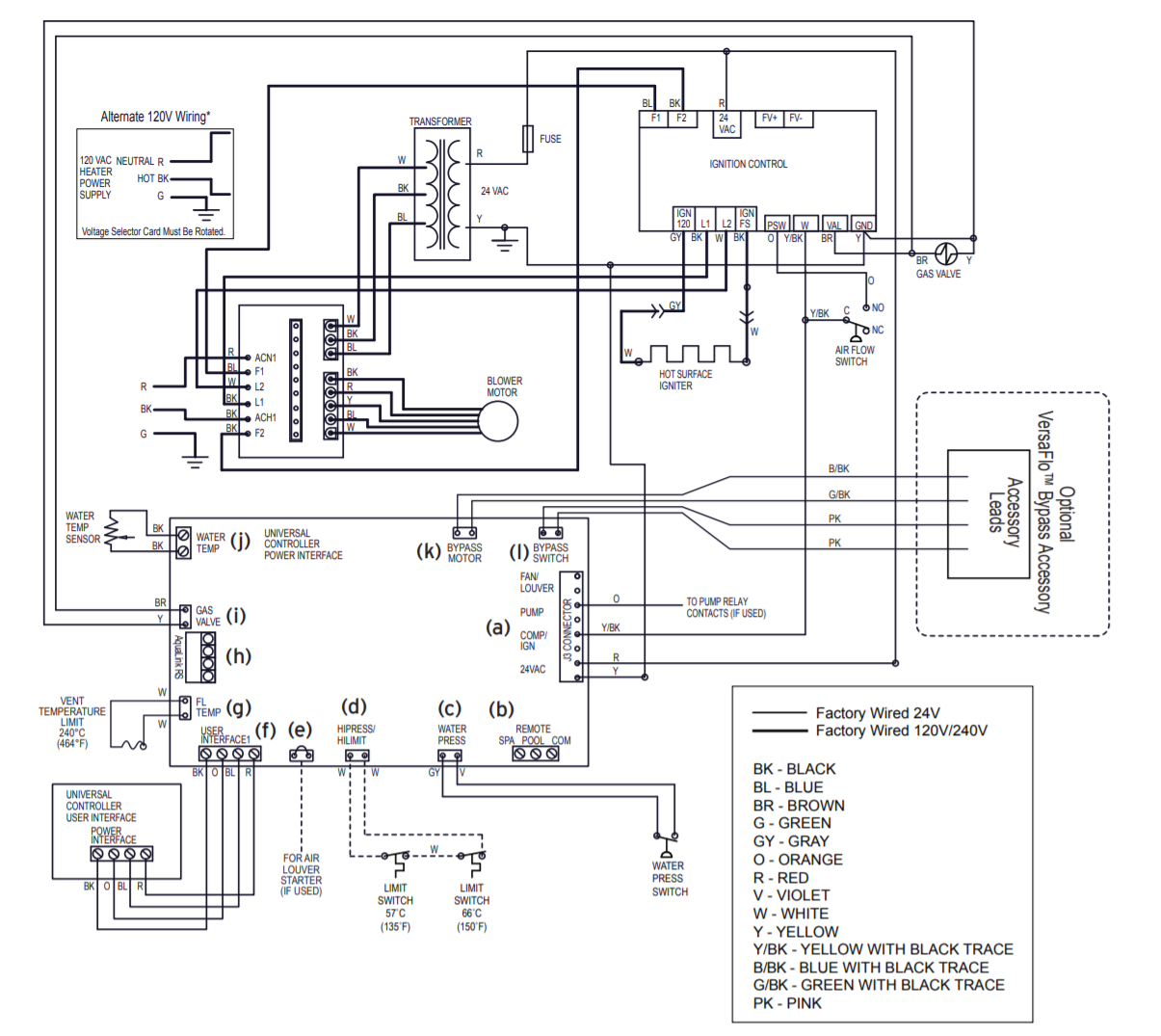 Pool/Off/Spa Connector
Connecting to a Remote Pool-Off-Spa Selector (3-Wire Connection) (See b above)
...
Press Up or Down to display REMOTE.
Press MENU, REMOTE OFF (default) is displayed.
Use Up or Down to scroll through the Remote options until HI-LO-COM is displayed, then press MENU to select.
Press POOL or SPA to exit Service Setup mode
Adding Temperature Probe to Heater
If we want to add a temperature sensor to the heater, we can add one to the outlet (see f in diagram below). 
...
| No | Part |
| --- | --- |
| 4 | Brass Nipple 3/4 in |
RS-485 Interface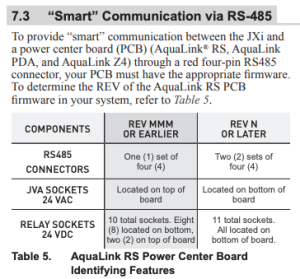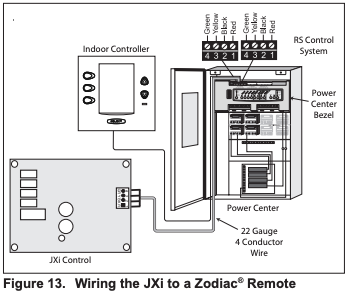 RS485 protocol, wiring & adapters
...