Specifications
| Specifications | Value |
| --- | --- |
| Make | Caldera C30 |
| Year | 2006 |
| Serial Number | C303H3043 |
| Size | 7.5' x 7.5' |
| Height | 38" |
| Heater | 4 Kw |
| Volume | 475 Gal/1800L |
| Dry Weight | 920 lbs |
| Filled Weight | 5,915 lbs |
| Electrical | 230 V, 50A |
| Filter Capacity | 75 square feet |
Layout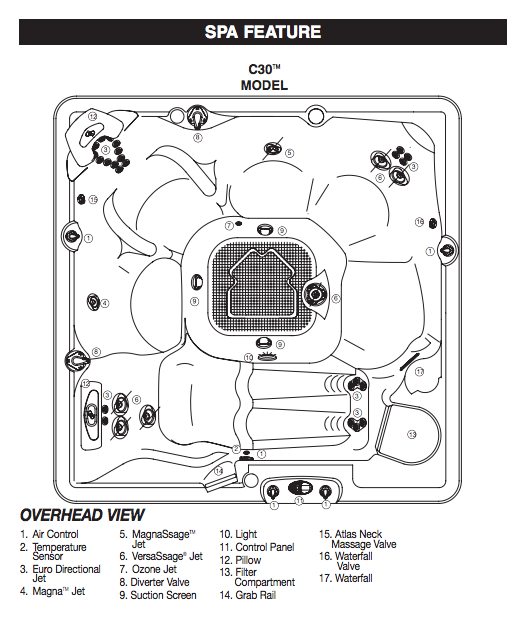 Water Chemistry
Initial Water Fill 
The following chemicals are added when the spa is refilled.
| Chemical | Amount |
| --- | --- |
| Cal Up | 480g |
| Ph Up | 34g |
| Chlor | 3 Tbs |
Compensation June 2022
Parts
Parts Finder:
https://www.hottubspasupplies.com/amfinder/?find=caldera-c-30-2006-28343
https://www.hottuboutpost.com/search.php?search_query=caldera
Pump
Waterway Executive 48 2.0 HP pump




Description

2.0HP Waterway Executive 48 Spa Pump, 2 Speed   

Waterway OEM part # 3420820-1A

2.0" intake and 2.0" discharge, (Measures 3" outside to outside)

Voltage

220-240volt

High Speed Details

10.5 Amps high speed (3450 RPM) 

2.5KW
Low Speed Details

2.8 Amps low speed (1725 RPM)

0.67KW
Diverter Valve Assembly
Structure Repair
Replaced rotten wood with pressure treated 2x4s. Also clad the hot tub in pressure treated plywood.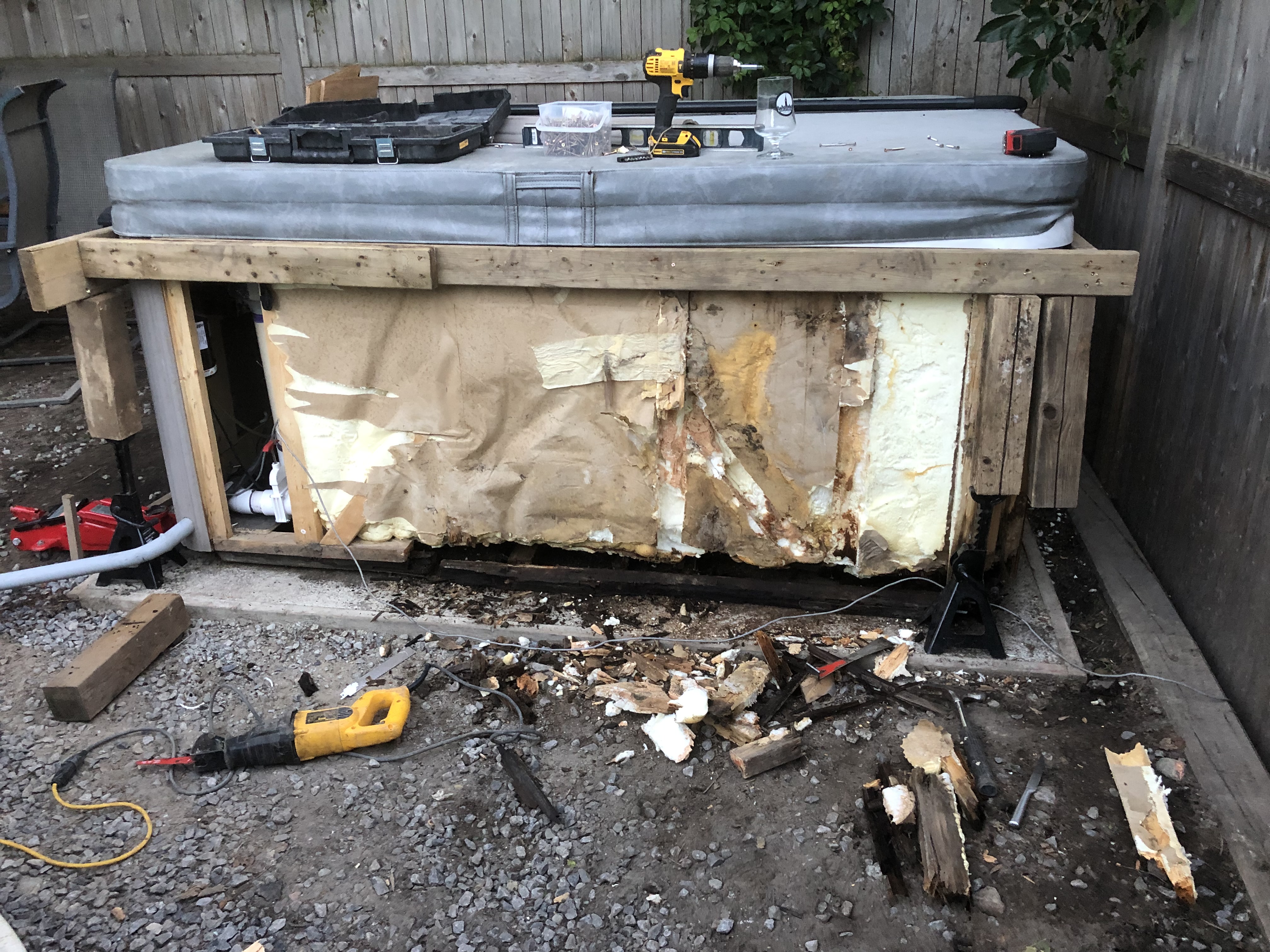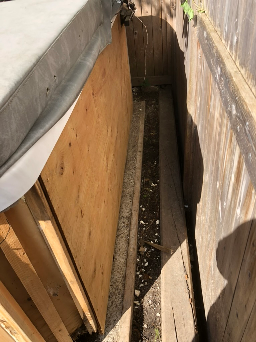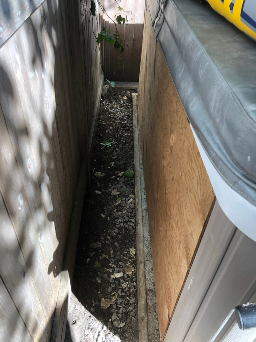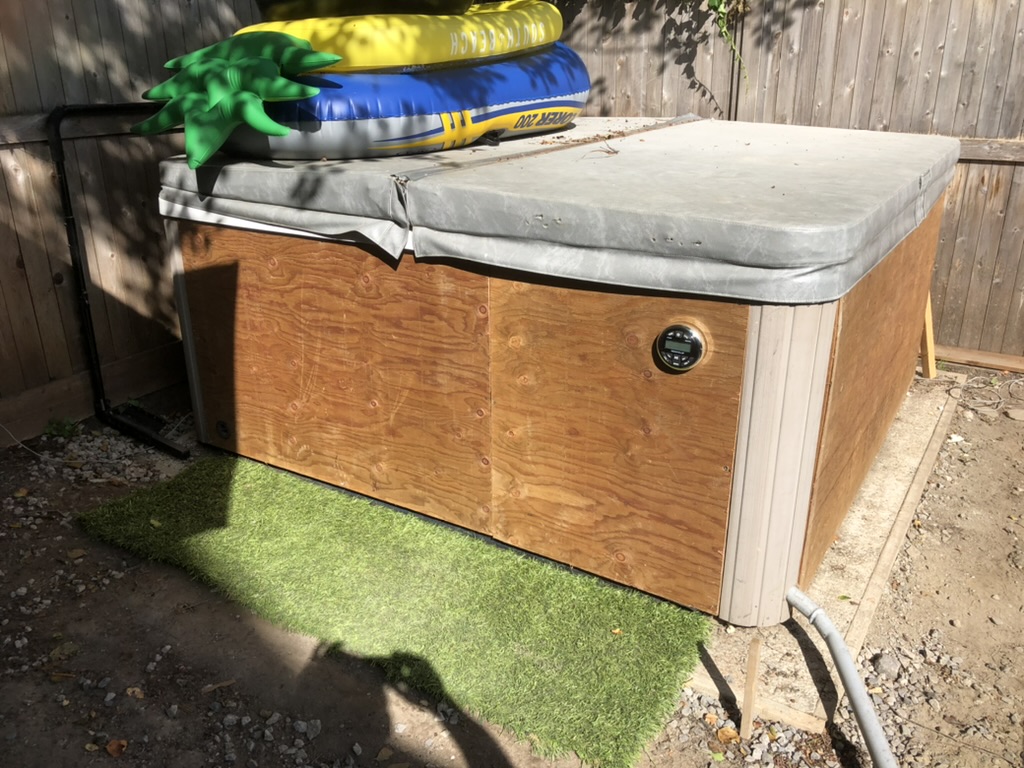 Siding Replacement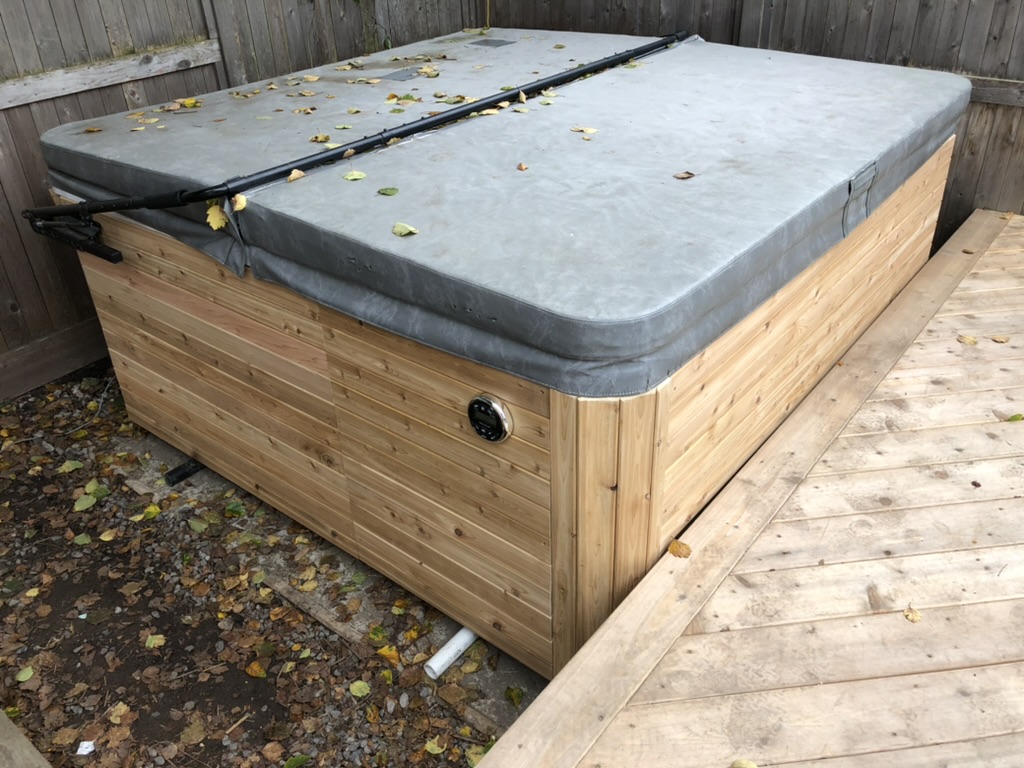 Leak Repair (Diverter Valve)
Problem
I noticed that the hot tub temperature was low (80F) so I went to check on it. I then discovered that the water level was below half way. The pump was still trying to move the water around.
Checking the outside of the hot tub revealed the leak was on the same said as the main diverter valve. The main diverter valve had a small leak in the past  but I let it go since it seemed to be leaking into the hot tub and only when on high. It seems that it found a way to make things more exciting for me. 
Removing the side panel revealed the water but no noticeable leaks so I assumed it must be the leaking diverter valve.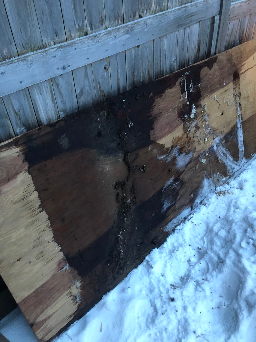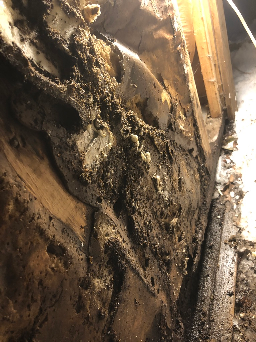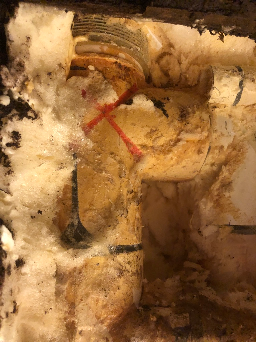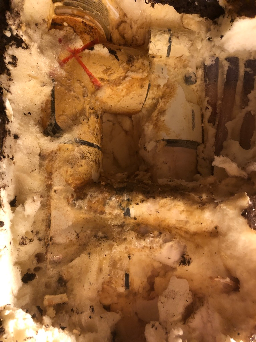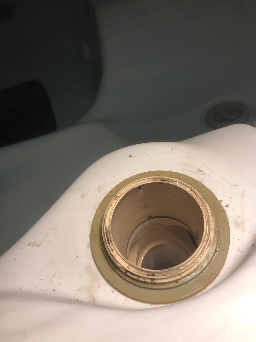 An inspection of the electrical revealed that the fuses for the heater had blown.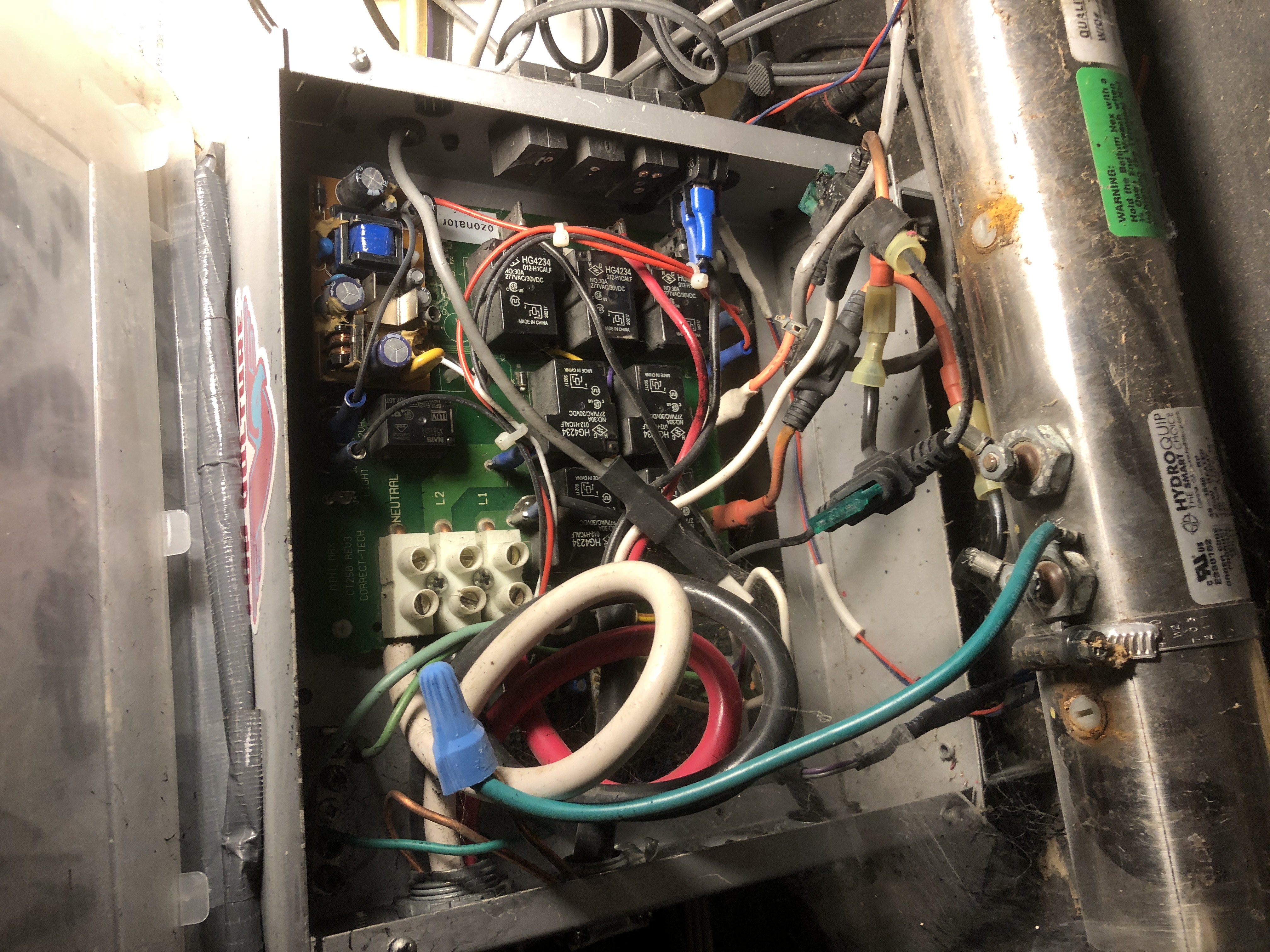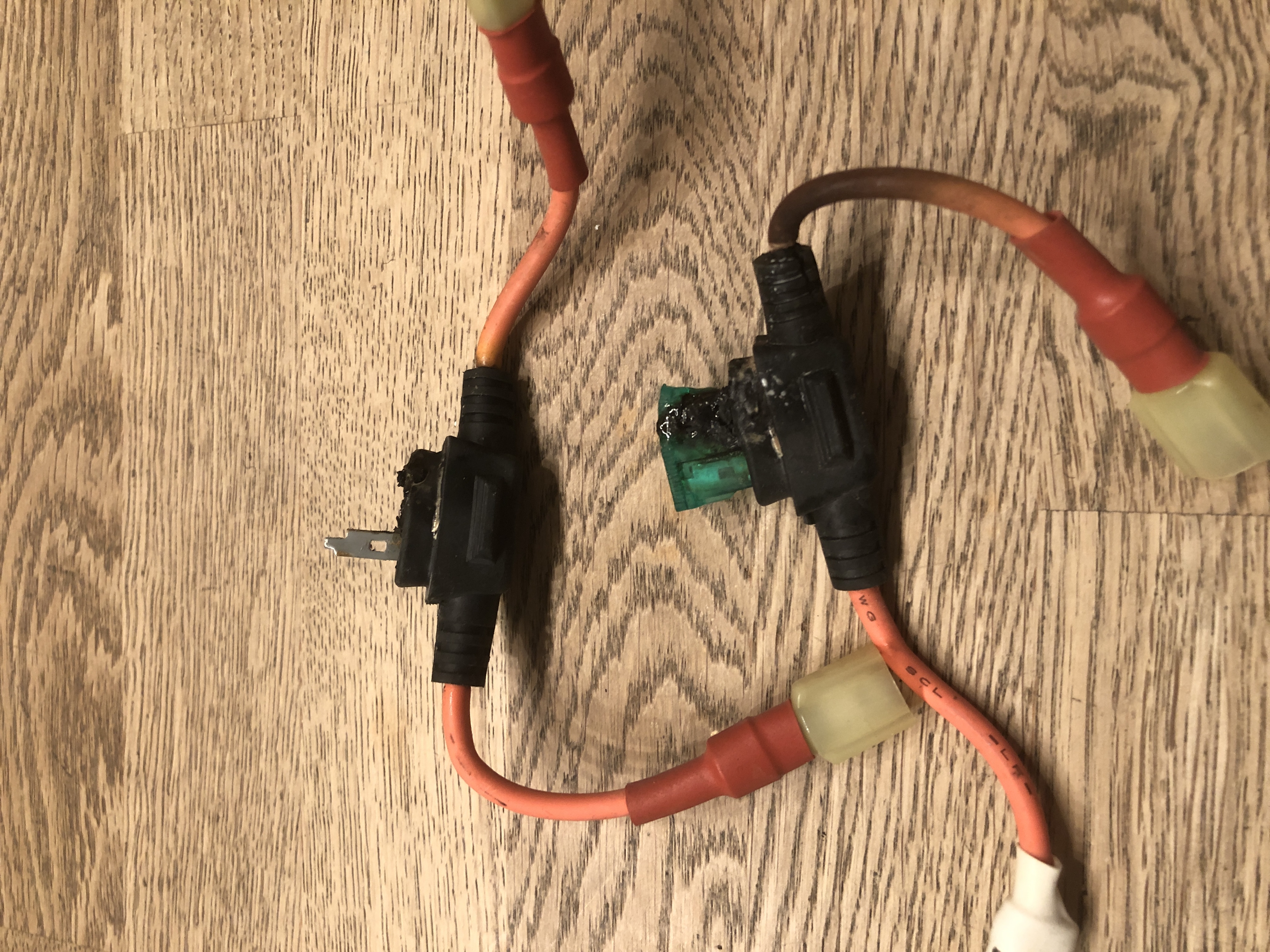 Fix
Doing a valve replacement for this particular valve would be tricky since it multiple pieces all glued together. So, since it is winter, the fix will be to use a 2" (size 12) plug. And done!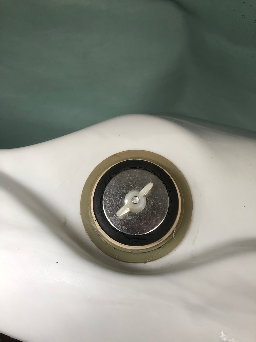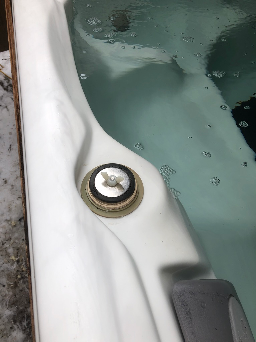 Since the old fused jumper cables were kinda melted, I made new ones.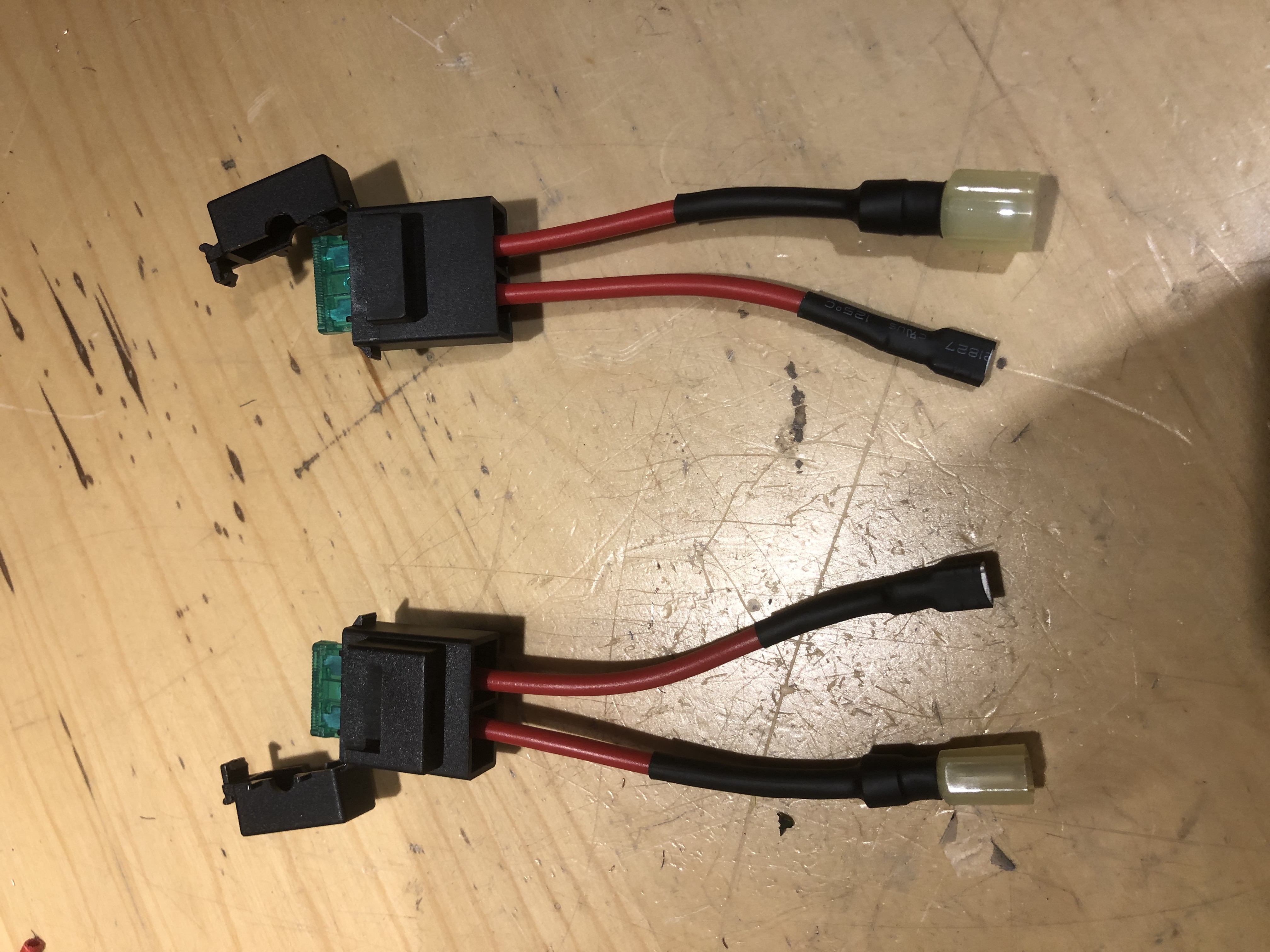 Done!
Revised Fix
So, after the winter, I noticed rust from the above plug so I decided a more permanent solution was required. I had purchased a 2" plug but it was a bit too big for the hole. I will need to resize it.
Using a heat gun, I applied heat to the perimeter of the plug for about 2 mins while rotating the plug. After that, I pushed the plug into the hole in order to get it to resize itself to the diameter of the hole. Once cooled, I removed the newly formed plug and applied primer and glue and secured in place.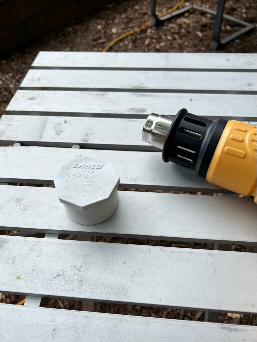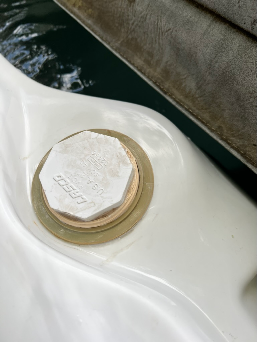 No more leak. Done.
Stereo
Local Caldera Dealer
Campbell Pools
1344 Youville Drive
Orleans ON K1C 2X8
(613) 834-6243
Suppliers
Reference