Skip to end of metadata
Go to start of metadata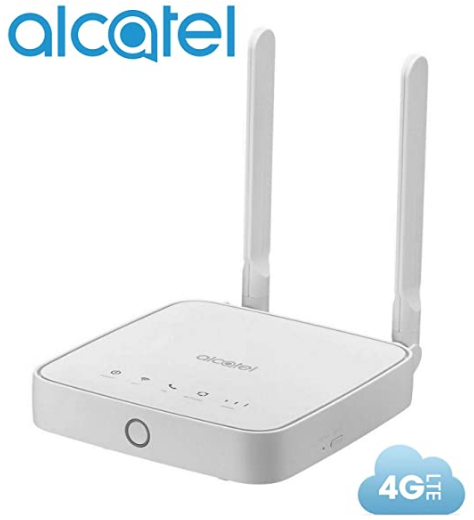 Overview
This device allows you to share a secure mobile broadband internet connection
using Wi-Fi or an ethernet cable. Wi-Fi enabled devices (PCs, smartphones,
tablets, gaming devices, etc.) can access the internet by connecting to the
Cat4 Router. To get the best signal, the ideal place for your device will be near
a window. Try a few different locations until you find the one with the best
signal.
Specifications
4G LTE Unlocked Any GSM Standard Sim Carrier

Worldwide Bands: 4G LTE: 1/2/3/4/5/7/8/12/13/17/28/66 (2100/1900/1800/850/2600/900/700) 3G UTMS 1/2/4/5/8 (2100/1900/1700/850/900) 2G Quad band

TWO RJ45 LAN Port / RJ11 Disable / Wi-Fi 802.11b/g/n – 2.4GHz - Tr069: TCP/IP, UDP, HDCP Server, NAT/NAPT, UPnP, Static Routing, MAC/URL/IP filter, VPN passthrough

Sim Card & Internet Service Required (Micro Sim Card Size Not Included).

English and Spanish Interface

Inside the box:

USB Cable - Power Adapter 110-20v 

2 Antennas.

Support Speeds Up to : 150Mbps DL/50Mbps UL / 32 Wifi Users (Factory Unlocked)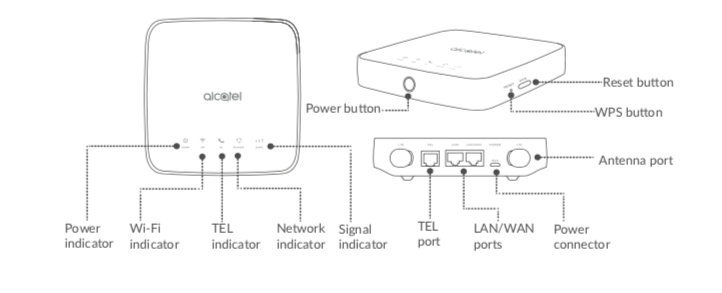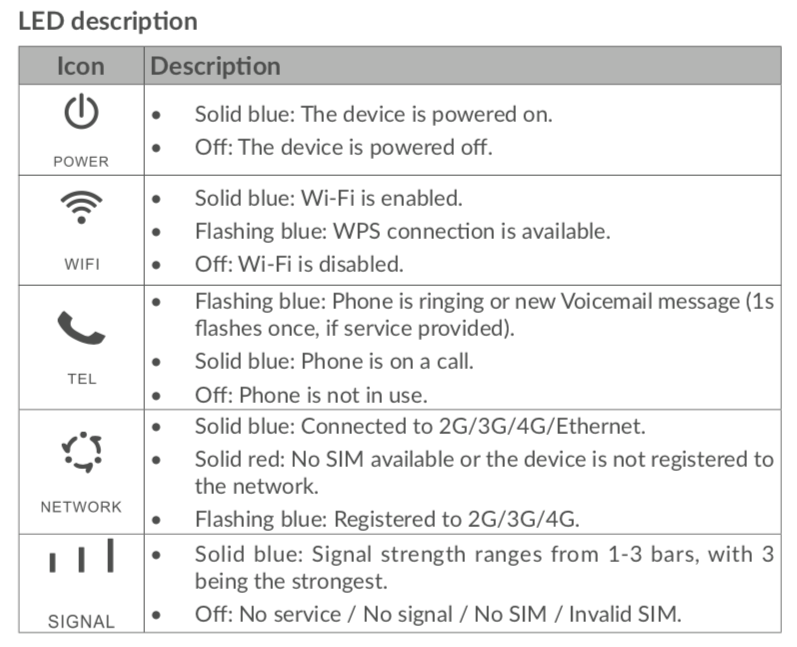 Setup
We will need to setup a default profile with the following settings to have it work with Koodo.
| Profile Property | Value |
| --- | --- |
| Name | sp.koodo.com |
| APN | sp.koodo.com |
| Dial Number | *99# |
External Antenna (Not Good)
High Gain 10-12dBi Wide Band Outdoor Wall Mount Dual SMA 3G/4G LTE Antenna for 4G LTE Router Modem Gateway Mobile Cell Phone Signal Booster Cellular Amplifier
https://www.amazon.ca/gp/product/B08NCG9CQB/ref=ppx_yo_dt_b_asin_title_o02_s00?ie=UTF8&psc=1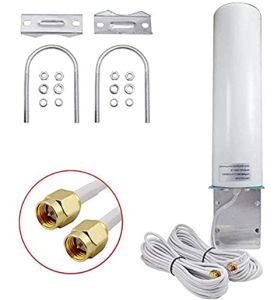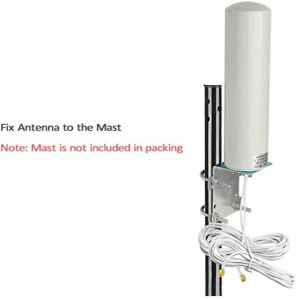 Frequency Range: 698 - 2700 MHz; Gain: 10dBi; Direction: Omni-directional; Cable Length: 2x16ft; Cable Type: RG174; Antenna Connector: Dual SMA Male(pin inside)

Please check your equipment before buying: This antenna is Dual SMA male connector, Frequency Range: 698-960 MHz, 1710-2170 MHz, 2300-2700 MHz. Note: The installation mast is not included, only the Antenna kit

16ft cable allows you flexibility placing antenna to a optimal position to maximize the wireless performance

Enhance the network signal on AT&T, Verizon, Sprint, T-Mobile, USCellular, Bell, Telus, Rogers, Telcel, Movistar, and most other cellular carriers

Note: Please keep it as vertical as possible when installing the antenna, install the lte antenna at the highest place outdoors to get a better signal.
This antenna performed WORSE than the original supplied ones. Not an effective antenna.
Configuring your iPhone/iPad
Setup Low Data Mode
You should definitely turn on LOW DATA Mode on your new WIFI connection.
From your IOS device:
Go to Settings and tap Wi-Fi.
Tap the Info button  next to the Wi-Fi network that you're connected to.
Turn on Low Data Mode.
Your Low Data Mode preferences for each Wi-Fi network are kept up to date across all your devices through iCloud.
What to expect in Low Data Mode
Different apps use different ways of reducing data usage in Low Data Mode. In general, here's what you can expect:
Apps might stop using network data when you're not actively using them.
Background App Refresh is turned off.
The quality of streaming content might be reduced.
Automatic downloads and backups are turned off.
Services such as iCloud Photos pause updates.
Built-in iOS apps and services adapt to Low Data Mode in the following ways:
App Store: Video autoplay, automatic updates, and automatic downloads are turned off.
Music: Automatic downloads and high quality streaming are turned off.
Podcasts: The frequency of feed updates is limited, and episodes are downloaded only on Wi-Fi.
News: Article prefetching is turned off.
iCloud: Updates are paused, and automatic backups and iCloud Photos updates are turned off.
FaceTime: Video bitrate is optimized for lower bandwidth.
References