Skip to end of metadata
Go to start of metadata
Overview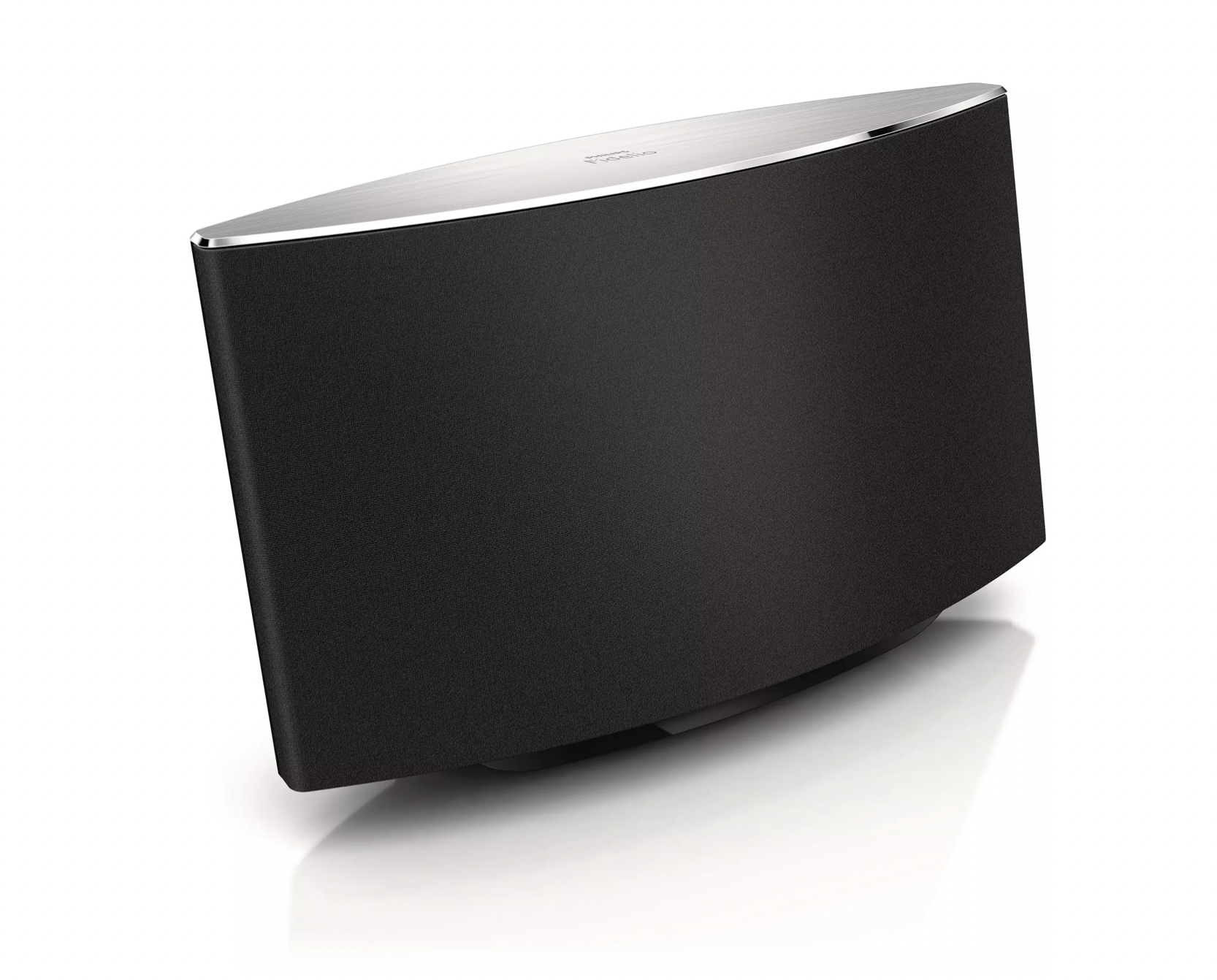 The sound from this speaker is amazing and I wanted something more portable with great sound. So, a few years back I wired in a USB bluetooth receiver and added lithium ion batteries to this speaker to make it portable and bluetooth enabled. 
I ended up powering it with a 2S2P battery pack for a voltage output of around 3.7v x2  ~= 7.4v and about 4Ah at 7.4V or 29.6Wh.
After using this for a couple of years, I noticed that sometimes the bluetooth would not connect. My current theory is that the voltage eventually gets too low to power the USB. I think this is because I opted to to power it with only a 7.4 volts battery.
I think it is time to update this speaker with a 3S2P battery pack for a voltage of about 11.1v which should give it the longevity it deserves. The upper voltage would be 12.6v while the low voltage would be 9v. The capacity of this new pack should be about 4Ah @11.1V or 44.4Wh
Speaker Power Consumption
Power consumption recording while idle and while listening to some tunes.
Idle
19 mA
Running
260 mA

Standby Time

(3.2Ah/0.019A)

7 days

Run Time

(3.2Ah/0.260A)

~12 hours
Should probably add a kill switch to eliminate the idle power consumption.
Bluetooth Module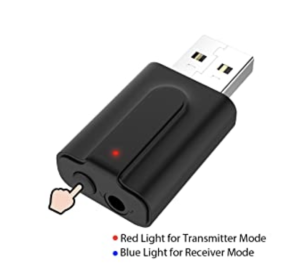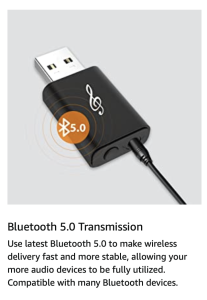 Specifications
High Bluetooth V5.0 makes your non-Bluetooth devices Bluetooth-Enabled, easily transmit audio wirelessly. It's compatible with a variety of Bluetooth devices.

With aptX lantency technology, this adapter provides fast, stable and smooth transmision without audio delay. You will get a rich and clear sound experience and enjoy comfortable audio-video synchronization.

Transmitter Mode: Plug into your non-Bluetooth device like TV, PC, CD player, MP3/MP4 and pair to your Bluetooth speakers and headphones. Receiver Mode: Plug into your non-Bluetooth Home/Vehicle Sound Systems and pair to your smart phone.

Mini Bluetooth adapter, no need any drivers, plug in the USB port to use. One-button switching mode, red light for transmitting mode, blue light for receiver mode.

Charge it on the USB port, never worry about running out of power when you use it. Enjoy 1 year warranty.
I confirmed that the last mode is preserved after powering off/on.
Pictures (Before Revision)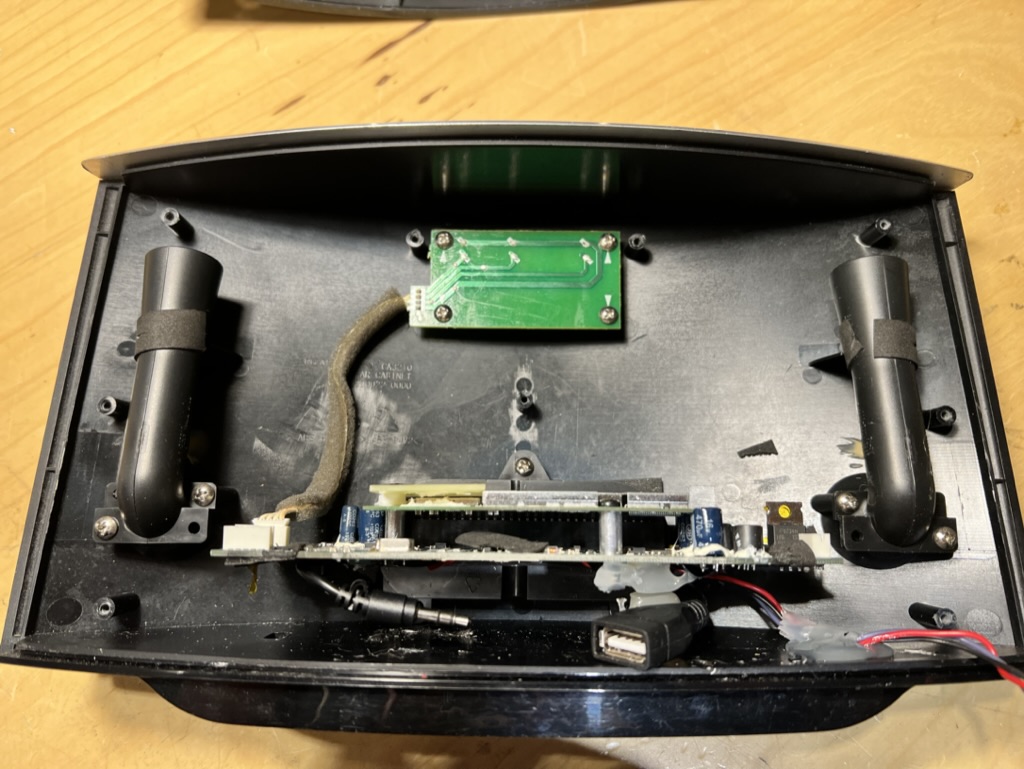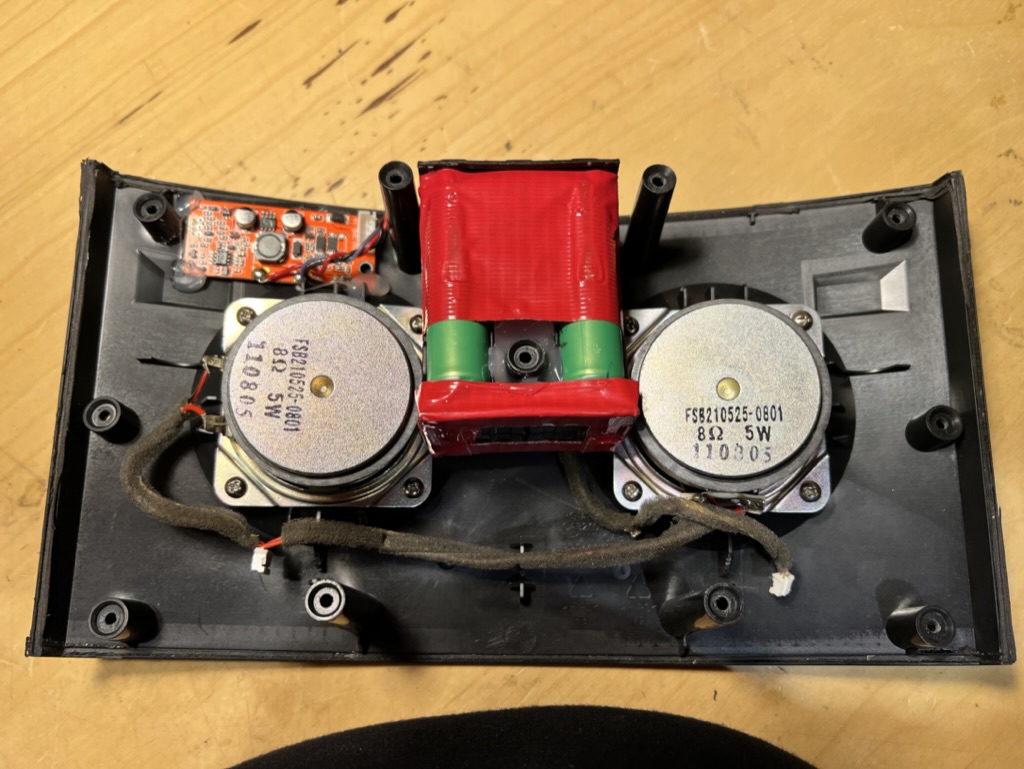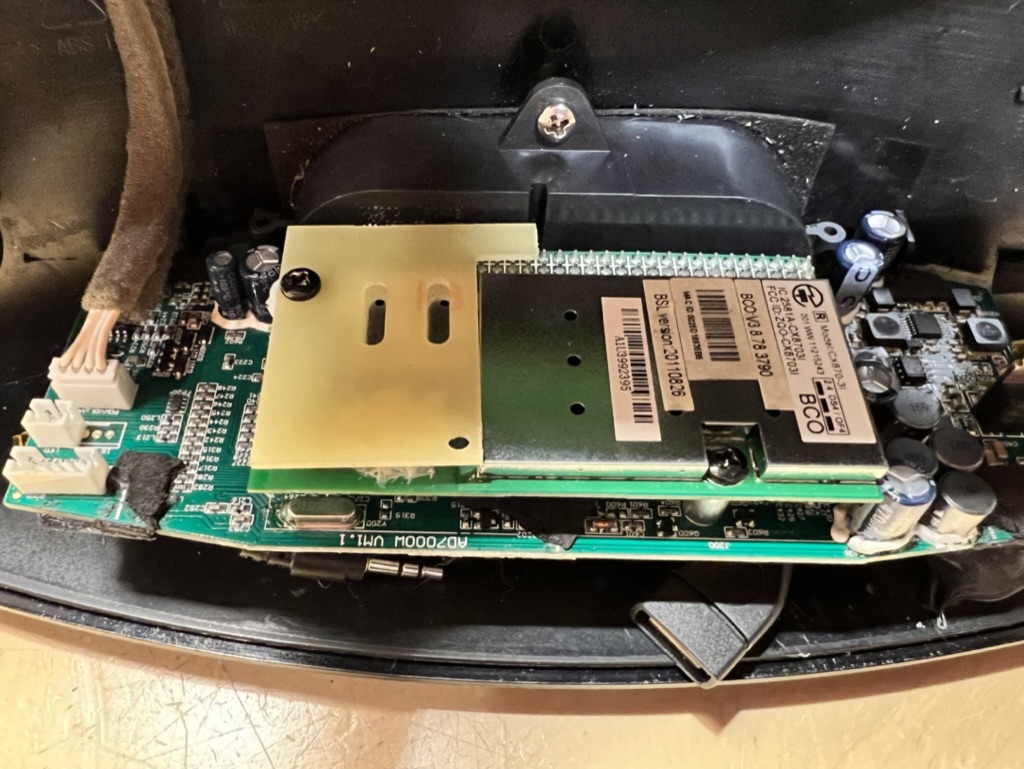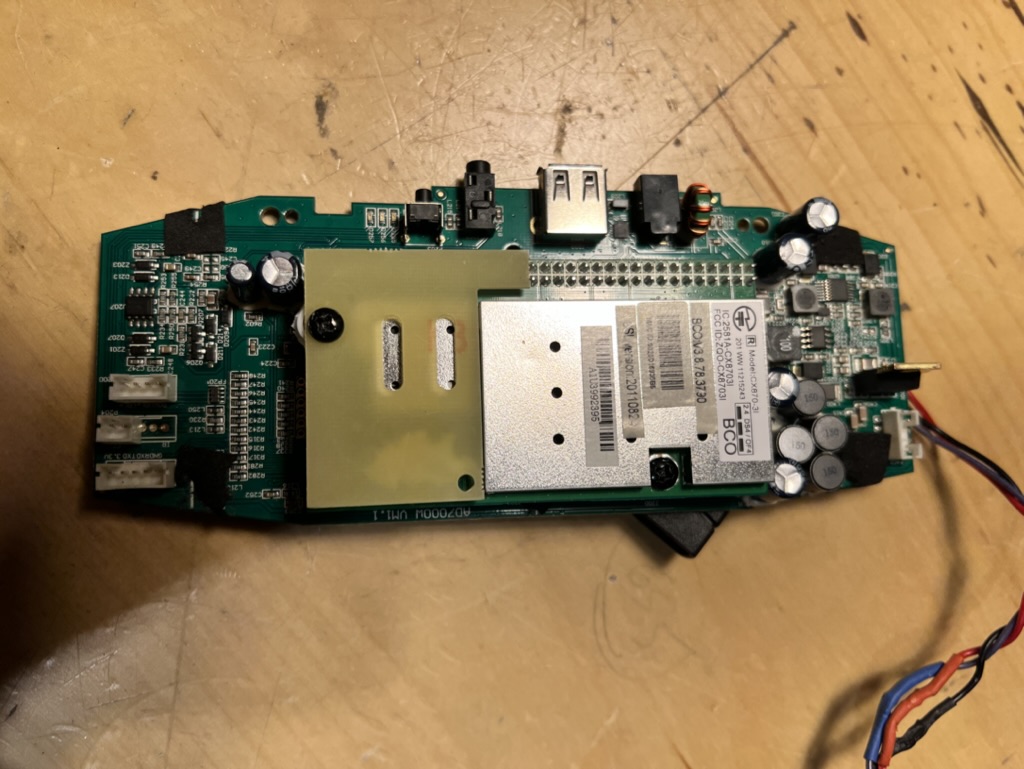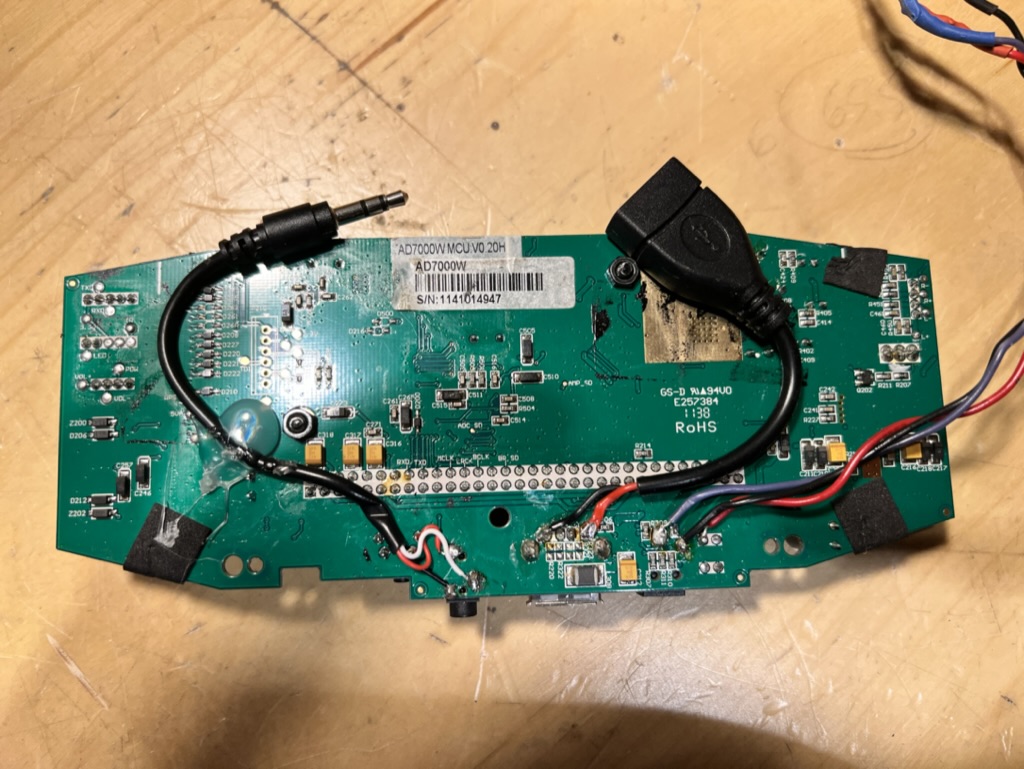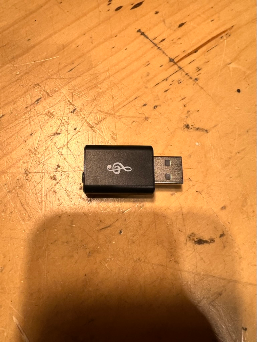 Revision
As part of this revision, we are going to add a bigger battery to the speaker.
This new battery build will use 6 - 18650 Lithium Ion batteries with a capacity of about 2Ah each.
Battery Build
We are building a 3S2P 11.1V (12.6v Max) Lithium Ion battery.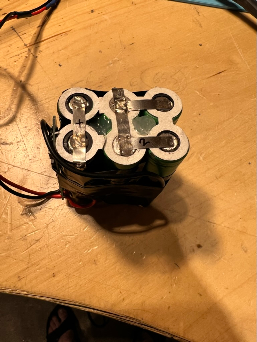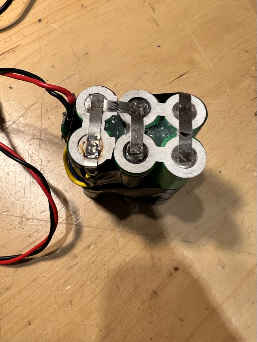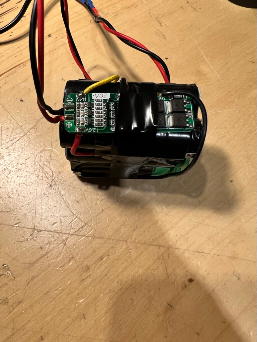 Testing shows a capacity of our battery pack around 3.20Ah or 33.77Wh. 
BMS
Module name: 3S 12.6V Li-ion Lithium Battery 18650 Charger Protection PCB BoardSuitable range: For nominal voltage 3.6V 3.7V lithium battery(Including 18650,26650, lithium polymer batteries)

| Specification | Value |
| --- | --- |
| Charging voltage | 12.6V |
| Maximum output current | 20A |
| Maximum output power / charging power | 252W |
| Low Voltage Disconnect | 9V or 3V/cell |
| Size | 59 x 20 x 3.4mm |
Buck Converter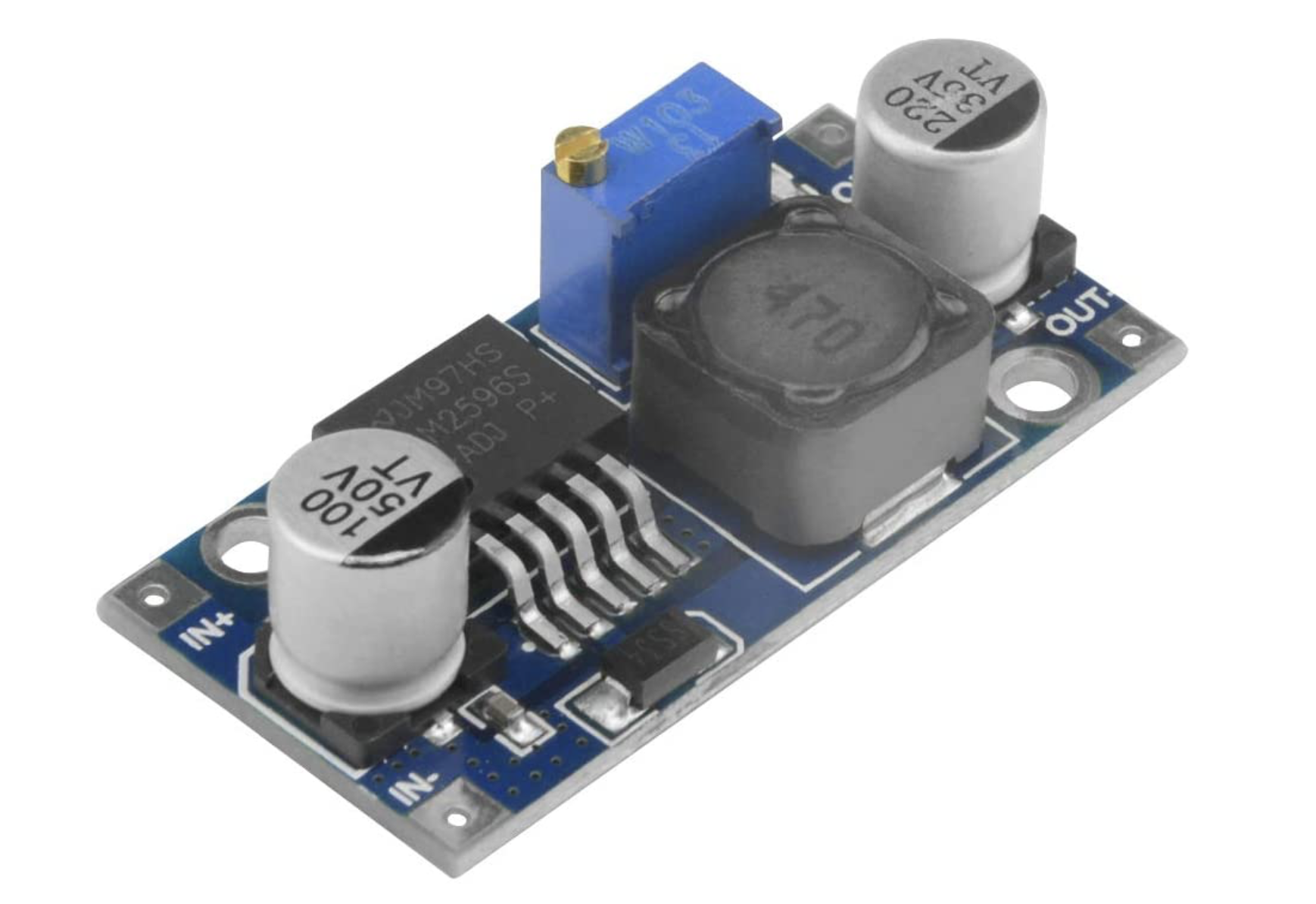 Specifications
| | |
| --- | --- |
| Module property | Non-isolated buck module |
| Input voltage | 3.2-40V (try not to exceed 38V as input) |
| Output voltage | 1.25-35V continuously adjustable |
| Output current | 0-3A |
| Working temperature | -40~+85 degrees |
| Working frequency | 180KHz |
| Conversion efficiency | up to 92% (efficiency related to input, output voltage, current, voltage difference) |
| Switching frequency | 65KHz |
| Output ripple | <30mV |
| Short circuit protection | Limited current 8A |
| Over temperature protection | Automatically turn off the output after over temperature |
| Input reverse connection protection | None, (If necessary, please input a large current diode in the input string) |
Question: Can we safely charge this with our 14.6v 20A Charger?
Answer: No, charger toggles between charge and standby and battery shows 13+ volts. The BMS is disconnecting and reconnecting because the voltage is too high.
Perhaps we can add a voltage regulator with the output set to about 12.6v ?
When using the supplied AC/DC wall plug (output=12.2v), the buck converter outputs about 11.5v. This is above the nominal voltage which should still charge the battery.
When charging from a vehicle or RV, this should not be an issue since the voltage is typically higher than 12.6v. We might think about replacing the wall ACDC plug with one that outputs about 14v or higher at 3A.
Installation
So, we added a buck converter to the input which drops the voltage to 12.6v to charge the battery and power the speaker. This buck module was simply hot glued to to the bottom of the board.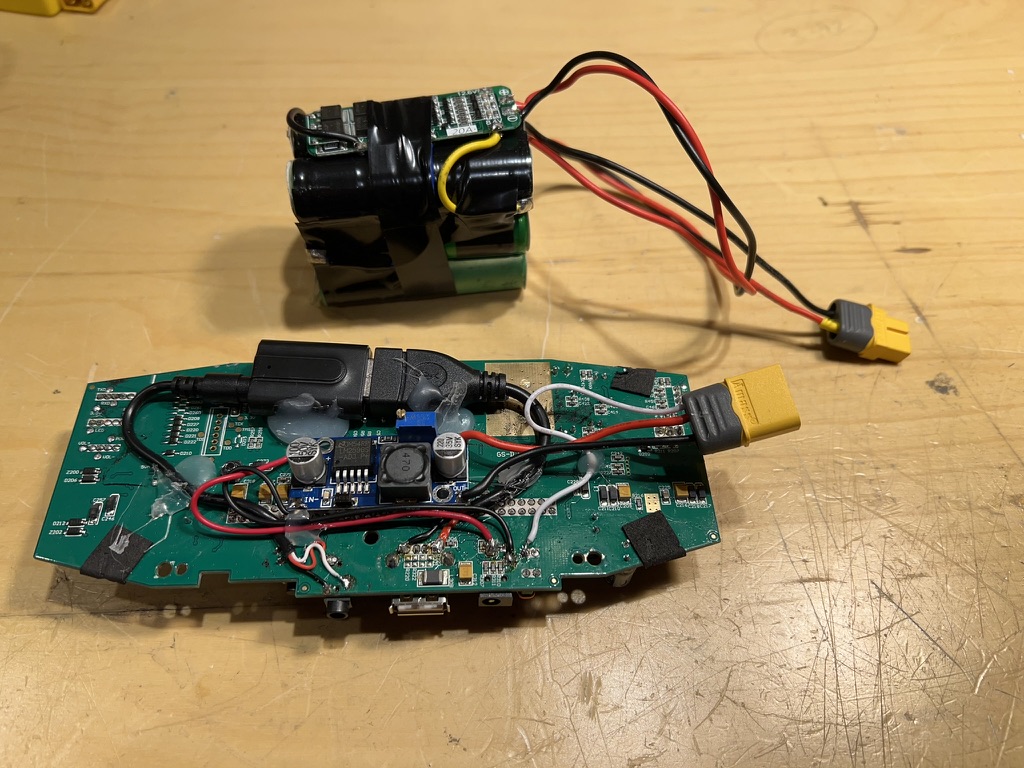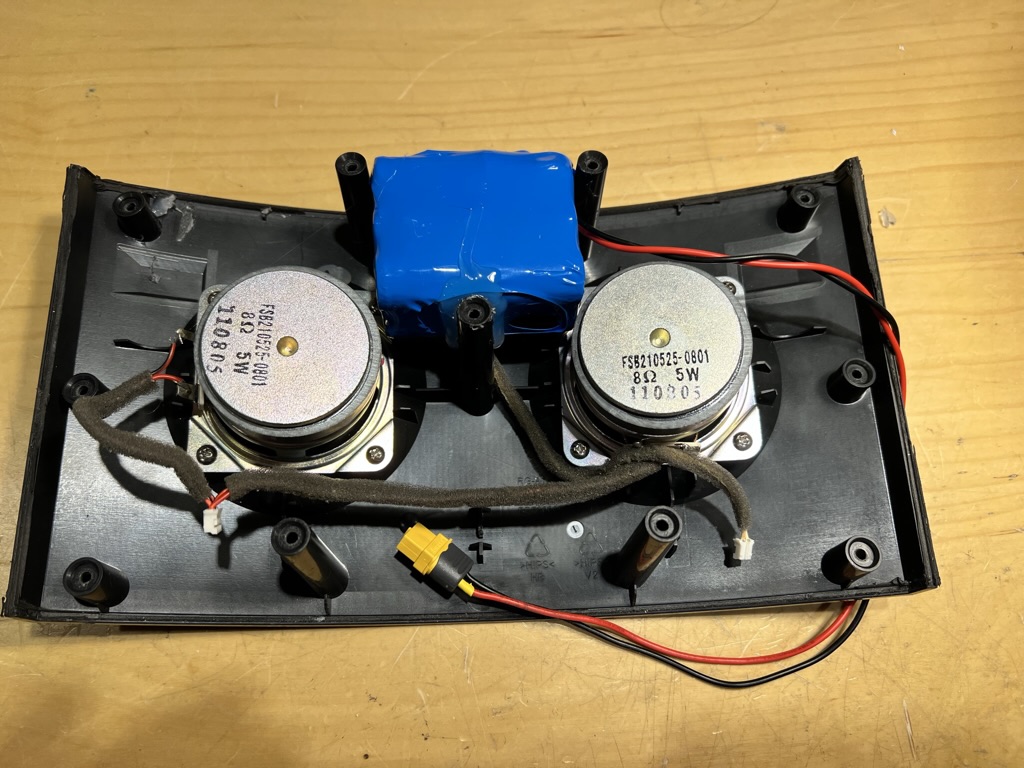 And voila, all done and running on battery and it sounds amazing!
References