Skip to end of metadata
Go to start of metadata
Design
This design requires the battery can supply a higher current.  For this design we will be using 2 100Ah LiFePO4 batteries.
Fuse Panel (12 Circuit)


Fuse
Size
Usage
1
BED


LED Light (switched off)
2
BUNK


LED Light (switched off)
3
BUNK PWR


USB Power
4
FAN


Fantastic Fan
5
PANEL


Under Sink Light
6
SINK


Sink Lights (includes remote)
7
TV/OUT



2 - 12v DC Sockets

Outdoor Light

8
USB


2 USB Ports in 120v Outlet
Inputs
9
DC Power In
15A
Power from AC/DC Power Supply
10
Solar In
25A
Power from Solar Panel Controller
11
Vehicle In
7.5A
Power from Vehicle DC-DC Converter
12
Battery In
60A
Power from battery
Components
Solar Charge Controller
Model: ALLPOWERS 20A Solar Charge Controller Solar Panel Battery Intelligent Regulator-Blue
The solar charge controller is responsible for charging the battery from the solar cells.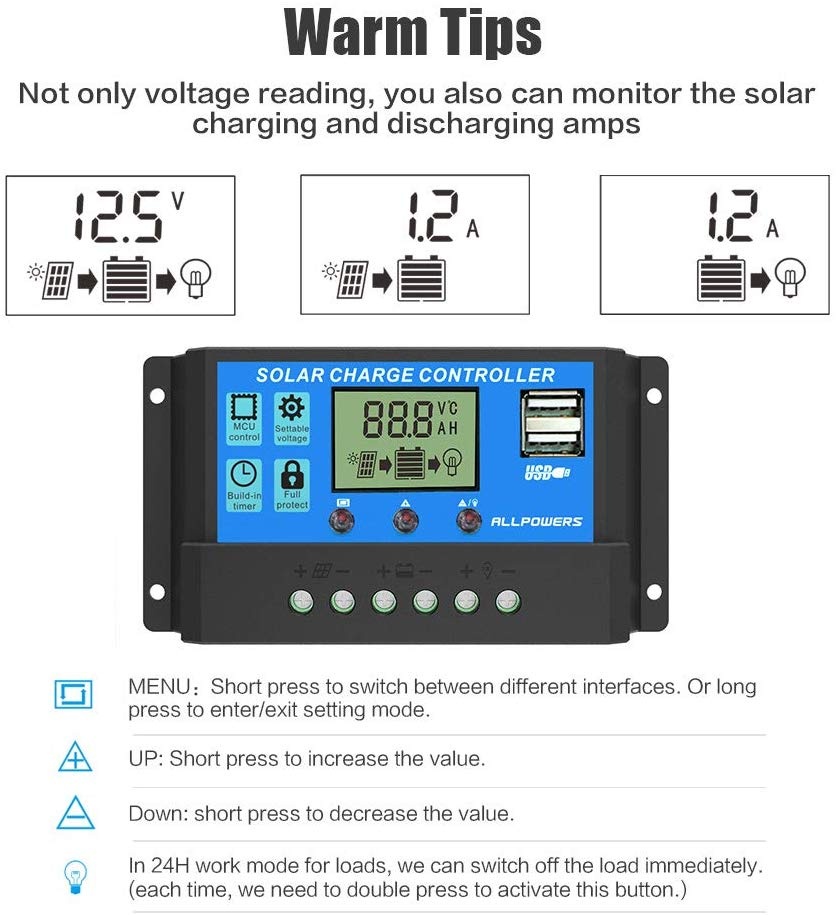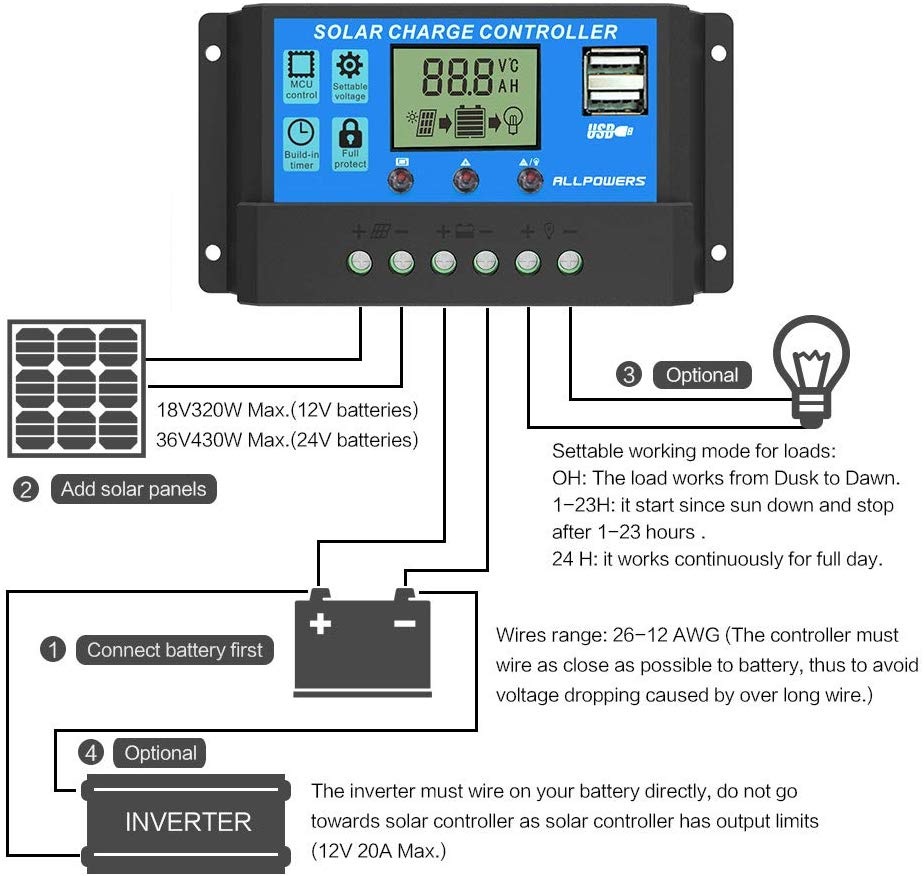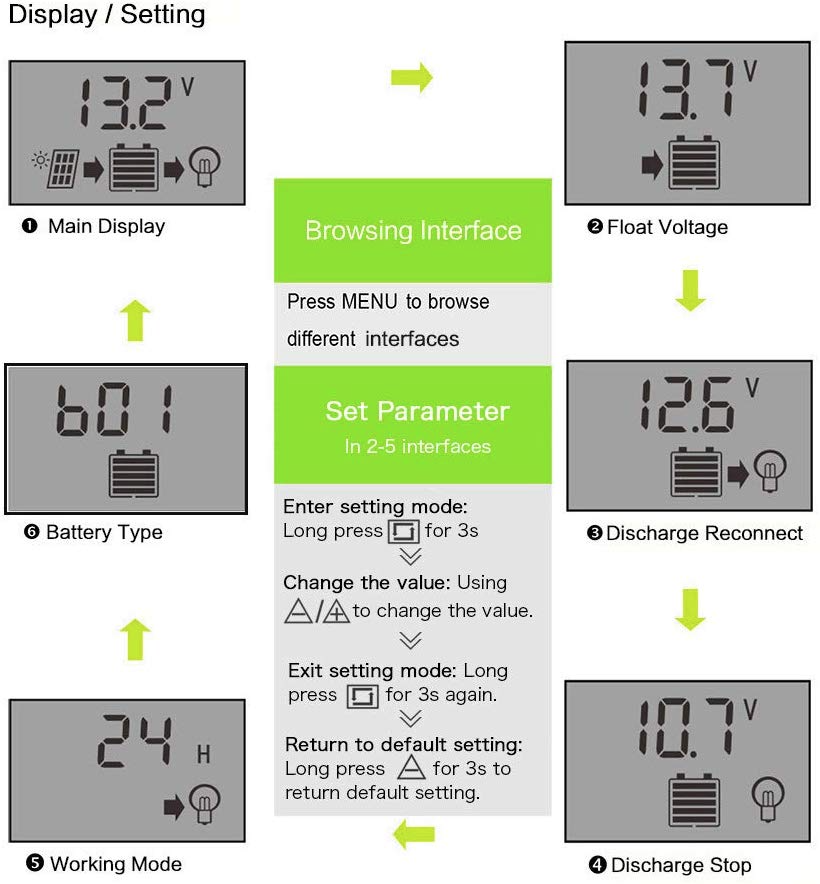 Q: What battery type is this controller supported?
A: (1)B-01=LEAD-ACID, 12V; B-02=LITHIUM ION 3s, 3*3.7V=11.1V; B03=LIFePO4 4s, 4*3.2V=12.8V. (B01 is the default type, If you would like to to switch to another 2 types, please select it manually.)
| Battery Type | Description |
| --- | --- |
| b01 | Lead Acid |
| b02 | Lithium Ion 3S (11.1V) |
| b03 | LIFePO4 (12.8v) |
We will be using the b03 setting for LiFePO4 4S.
Solar Panel
We have a flexible 100 watt solar panel from AllPower.
Battery
We will be using 2 DIY 100 Ah LiFePO4 Batteries.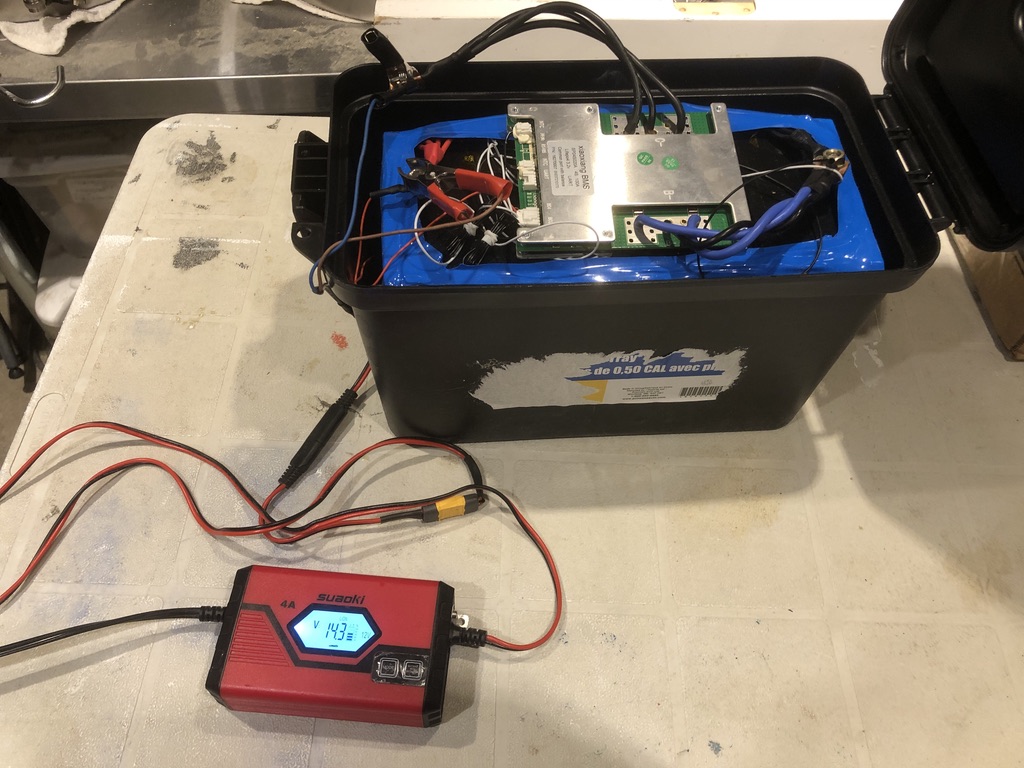 | | Value |
| --- | --- |
| Capacity | 100 Ah |
| Nominal Voltage (4 x 3.2v) | 12.8v |
| Max Voltage (4 x 3.6v) | 14.4v |
| Min Voltage (4 x 2.5v) | 10v |
| Cell Configuration | 4S |
| Max Current Output | 100A |
DC-DC Converter
The DC-DC Step down converter will be used to charge the battery while driving. The output will be set to a maximum of 14.4v.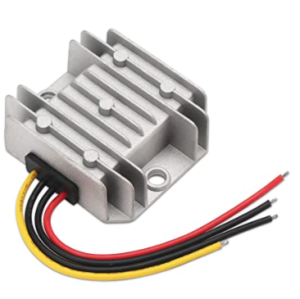 https://www.amazon.ca/DROK-Waterproof-Synchronous-Converter-Adjustable/dp/B00CNXLDCQ/ref=pd_rhf_se_p_img_1?_encoding=UTF8&psc=1&refRID=DGQY111E6P888BR14H0A
Capacity Meter
Inverter
Our inverter is a 3000W Motomaster modified sine wave inverter. We don't use a lot of AC and we had this laying around. This inverter in not suitable  for sensitive equipment since it is not a pure sine wave inverter. At some point, I may upgrade to a pure sine wave inverter.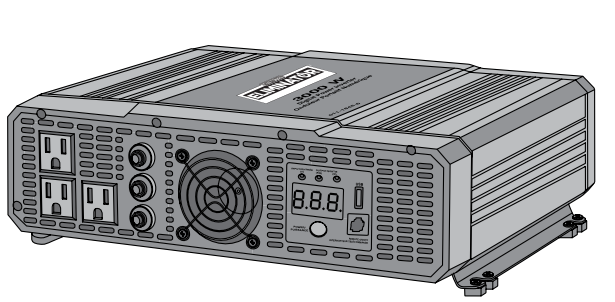 References