Skip to end of metadata
Go to start of metadata
Overview
The objective of this modification was to allow the rear hatch to open without hitting the cargo carrier.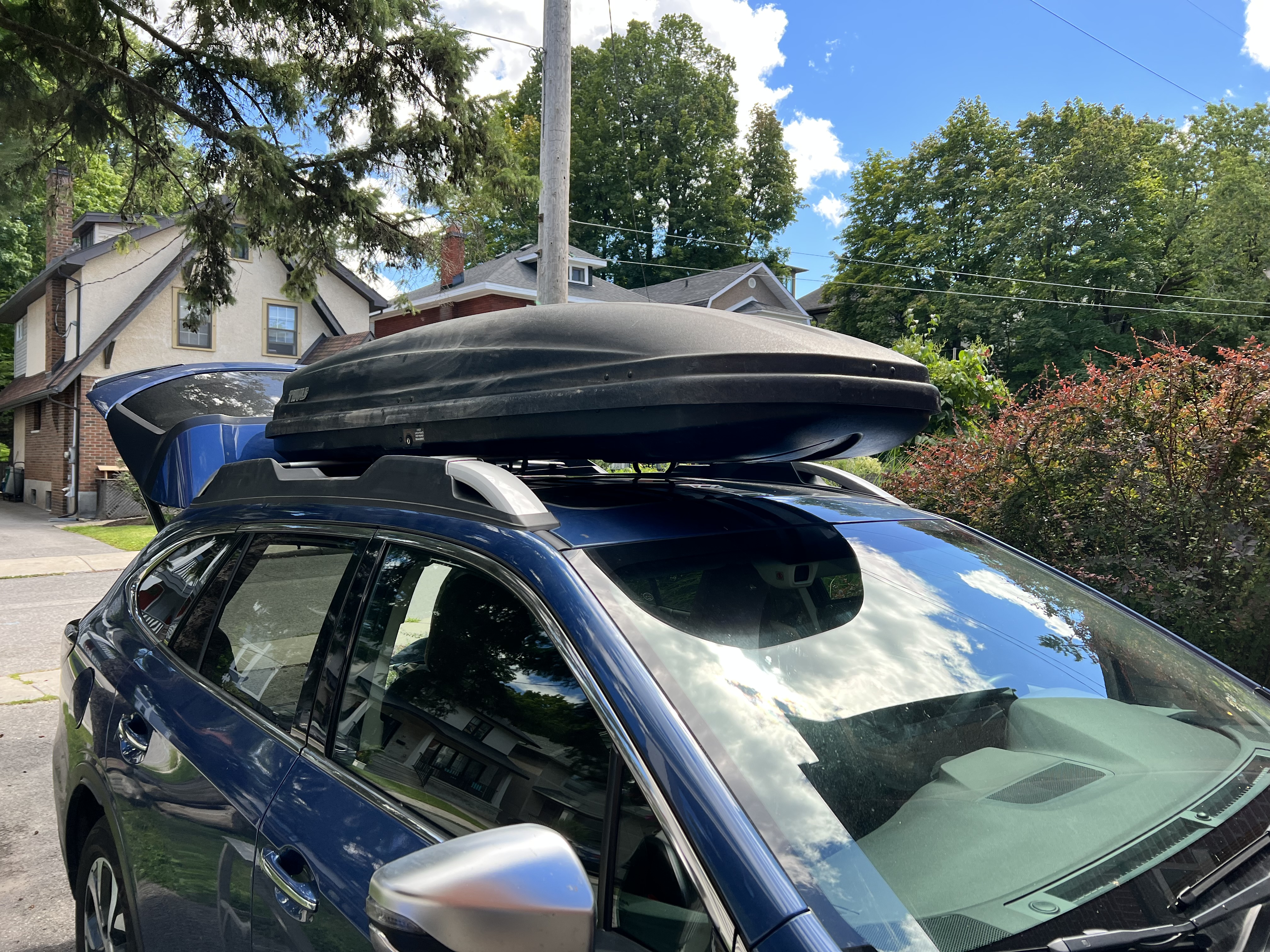 Cargo Carrier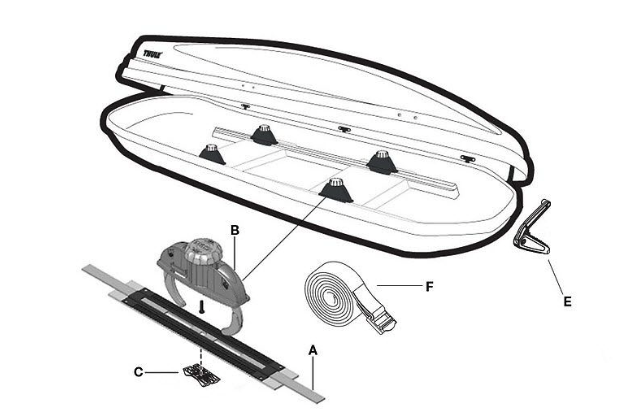 | Part | Description |
| --- | --- |
| A | Slide Strip |
| B | Quick Grip Assembly |
| C | Snapfit Cradle w/Screw |
| E | Lid Lifter |
| F | Tie-Down Strap |
Steps
determine where you need to have your grips in order for the carrier to clear the rear hatch. 
remove the quick grip assembly by un-screwing the smapfit cradle from the underside of the carrier.
remove the rivet caps from the underside for the slide strip
drill out the rivets from the slid strip and remove.
using a jigsaw, extend the hole for the slid strip.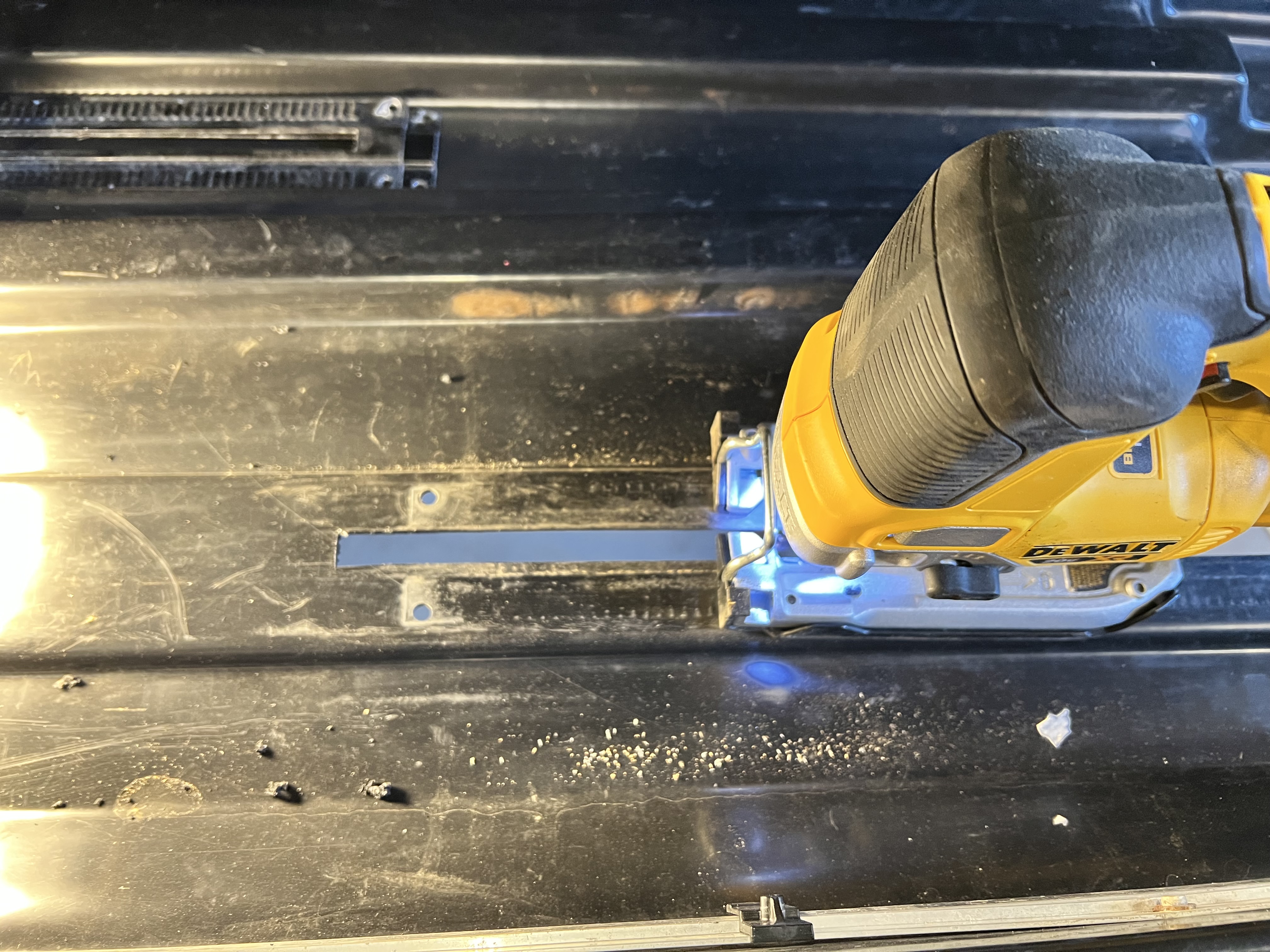 place age slide strip in place and drill out the new holes using the slide strip as a guide.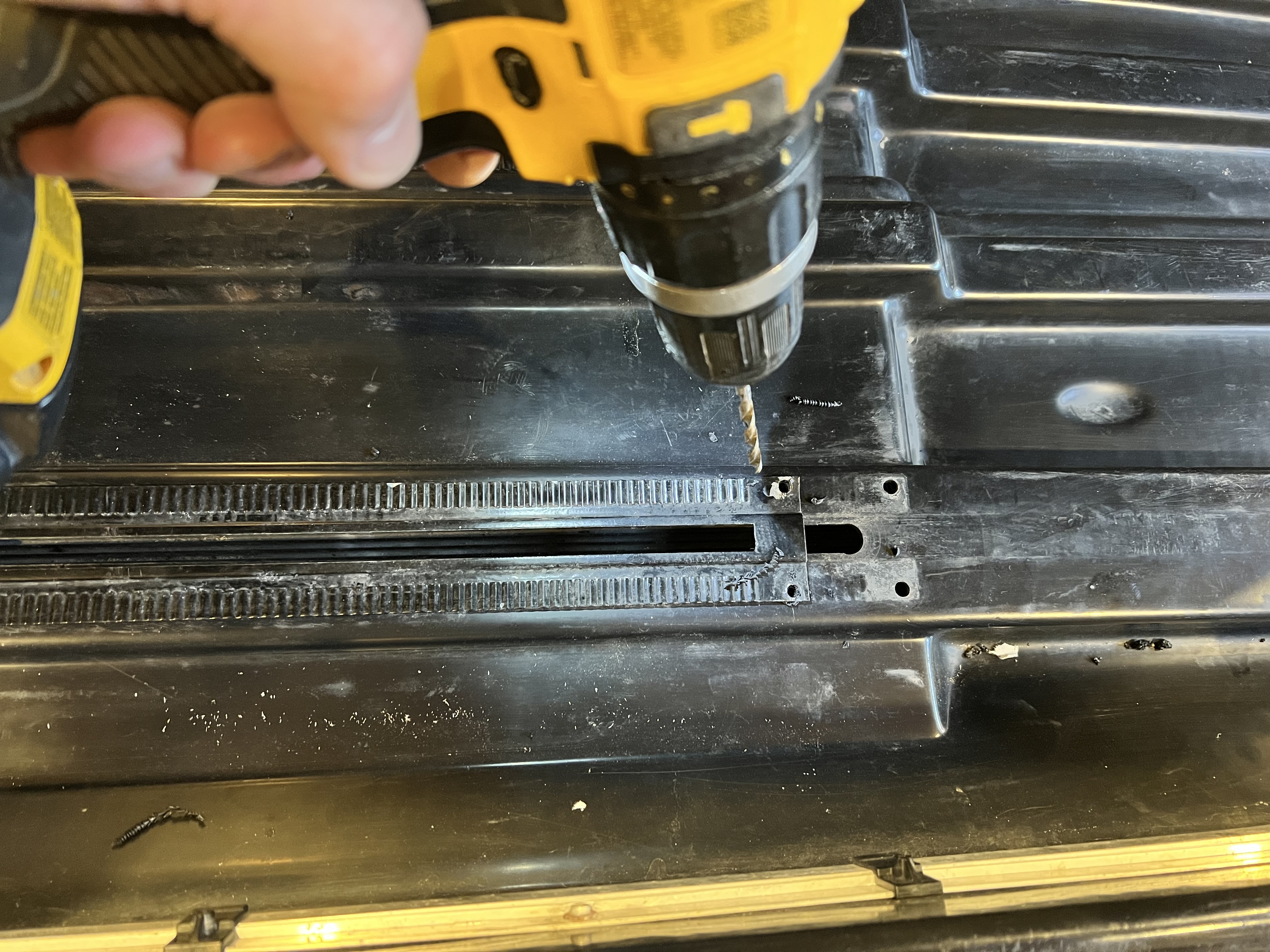 tape up the old holes to prevent moisture from entering the cargo carrier. Here, I used aluminum tape.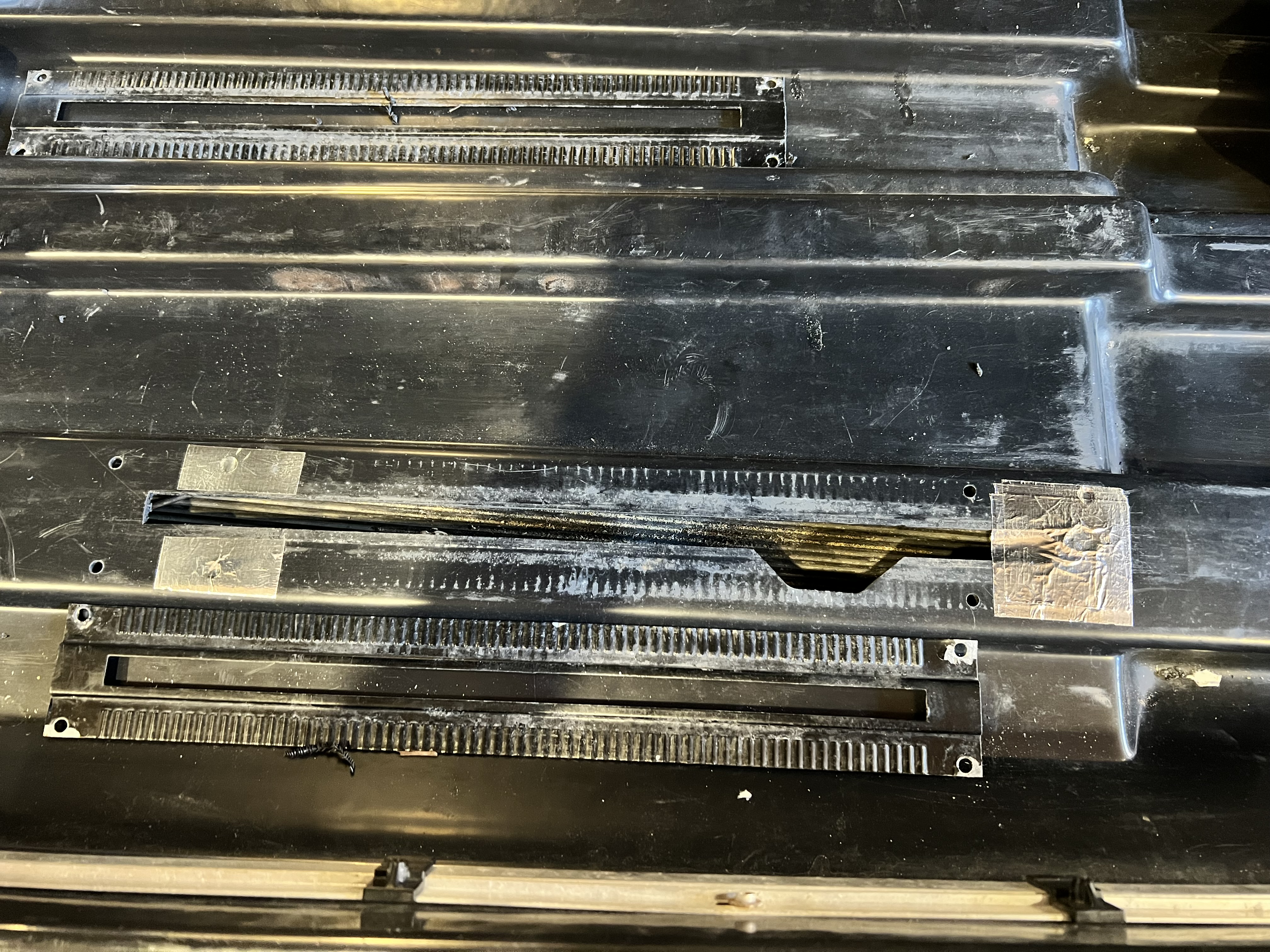 tape the slider in place to facilitate riveting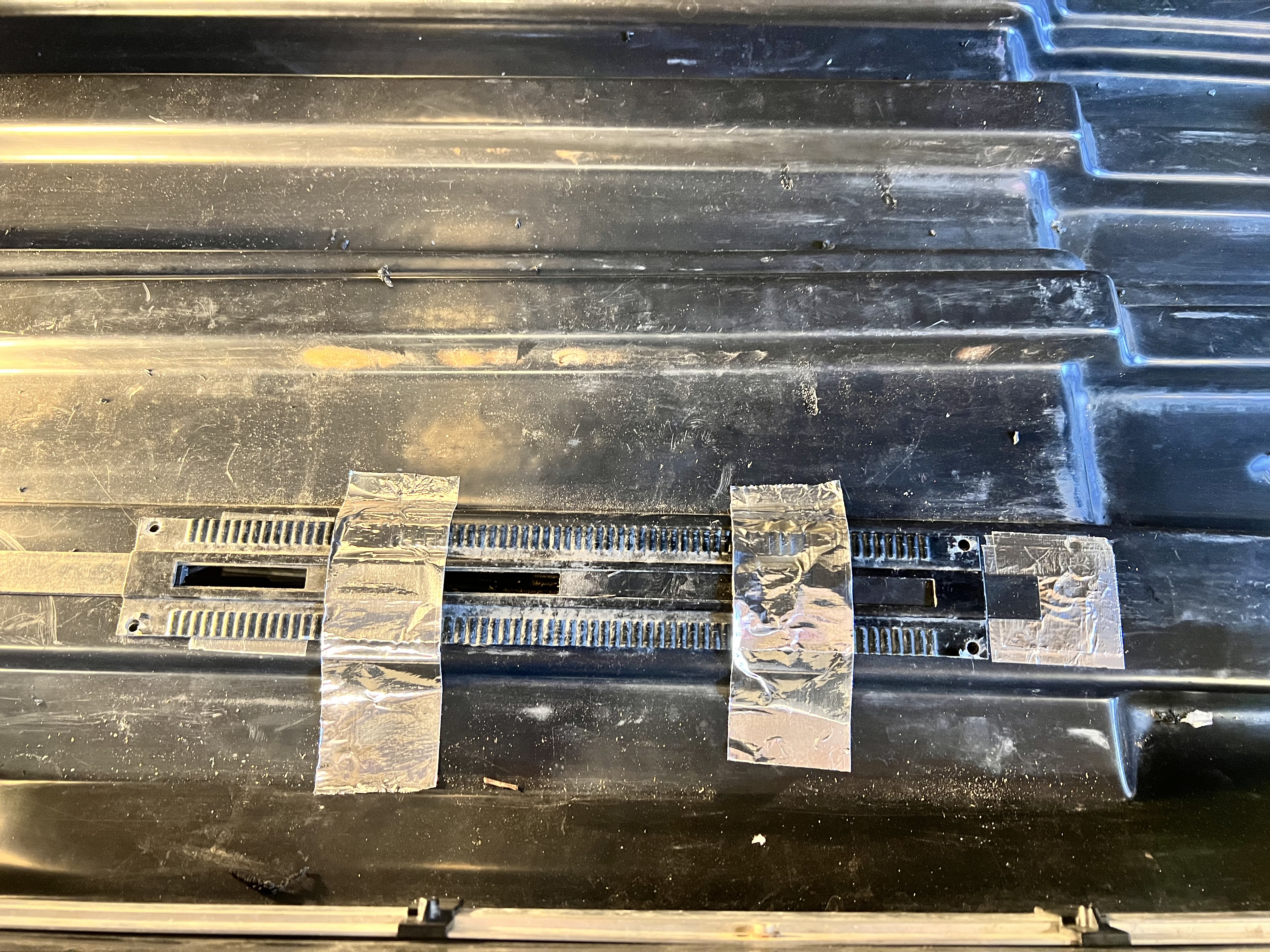 rivet the slide strip in place.
re-assemble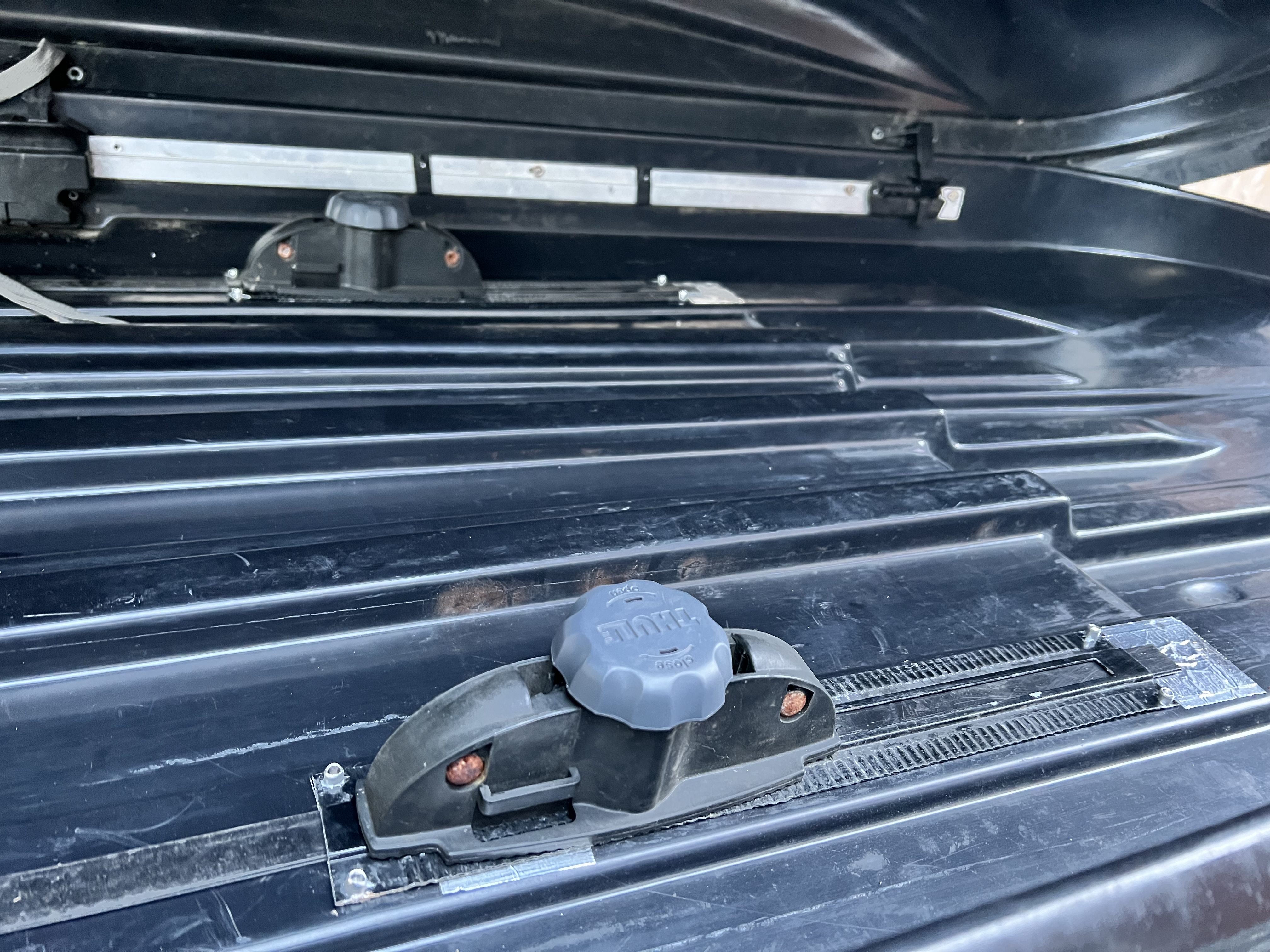 Results
The cargo carrier now clears the rear hatch!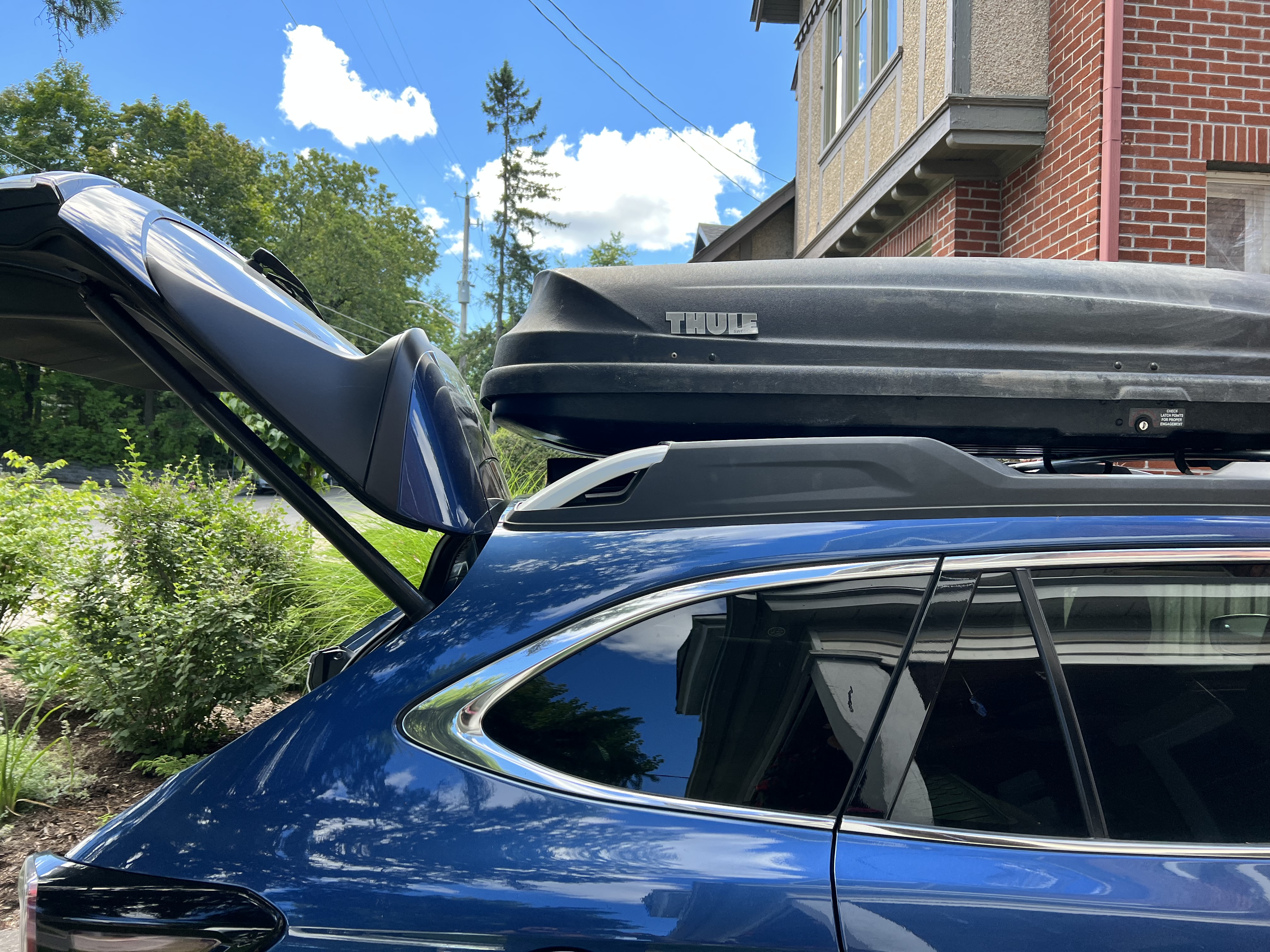 References