Skip to end of metadata
Go to start of metadata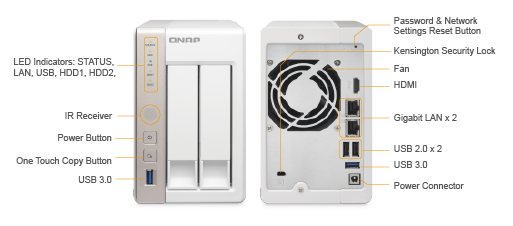 Specs
| Component | Details |
| --- | --- |
| CPU | Intel® Celeron® J1900 quad-core 2.0 GHz processor (burst up to 2.42 GHz) |
| CPU Architecture | 64-bit x86 |
| System Memory | 2 GB SO-DIMM DDR3L (1 x 2GB) |
| Maximum Memory | 8 GB (2 x 4GB) |
| Memory Slot | 2 x SO-DIMM DDR3L |
| Flash Memory | 512MB (Dual boot OS protection) |
| Fan | 1 x 70mm, 12VDC |
See References for more details.
Internals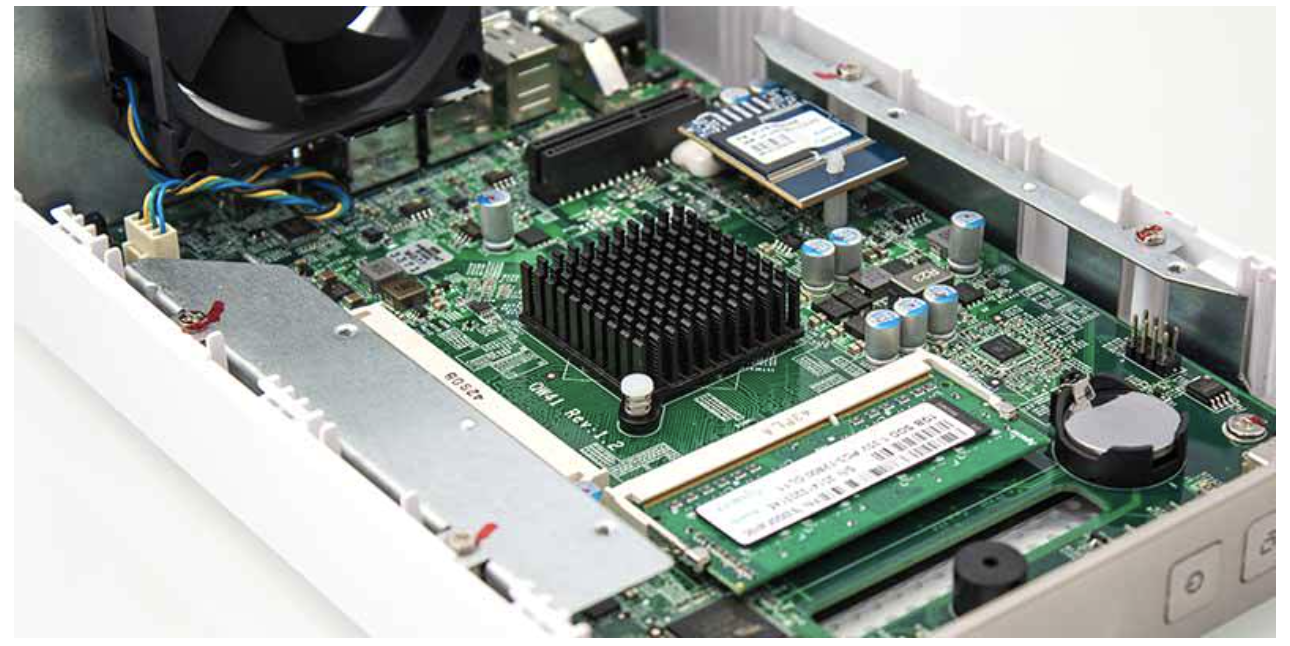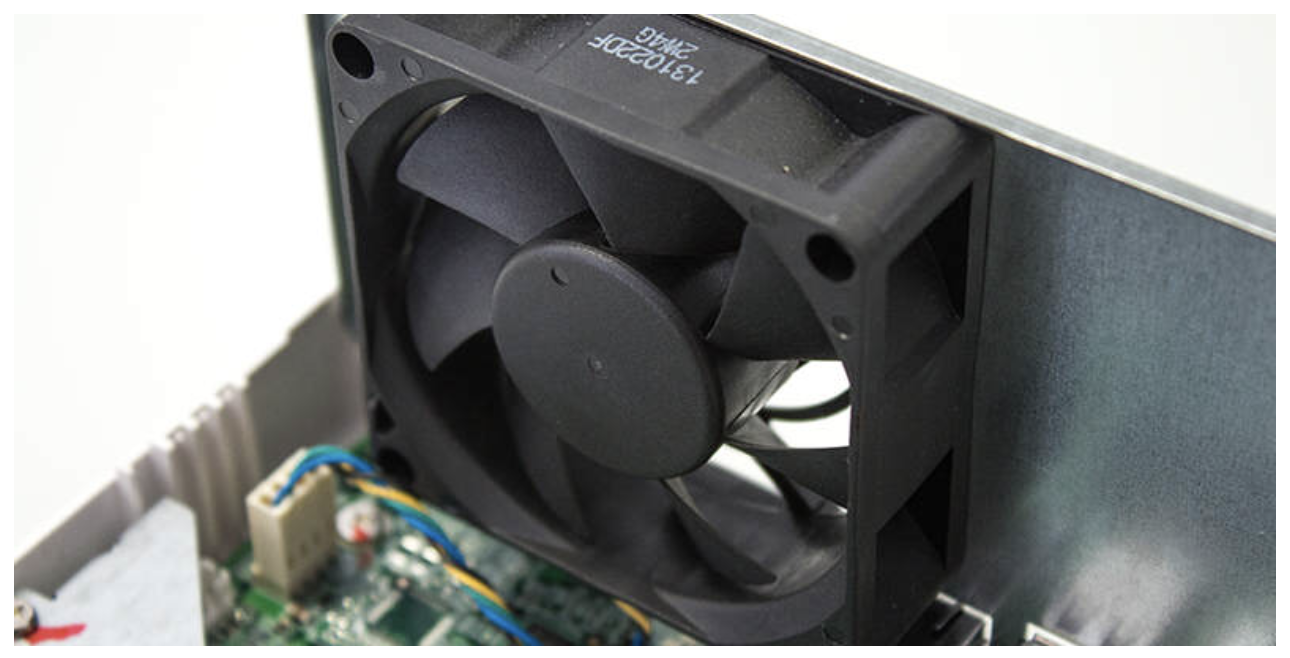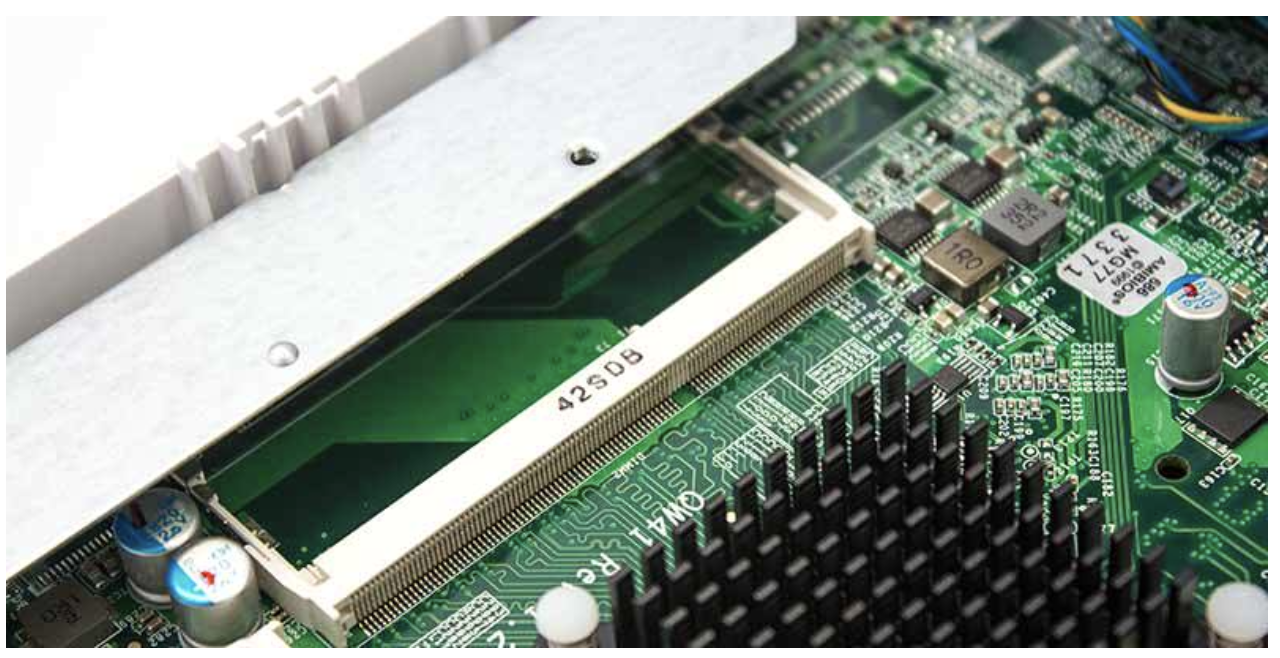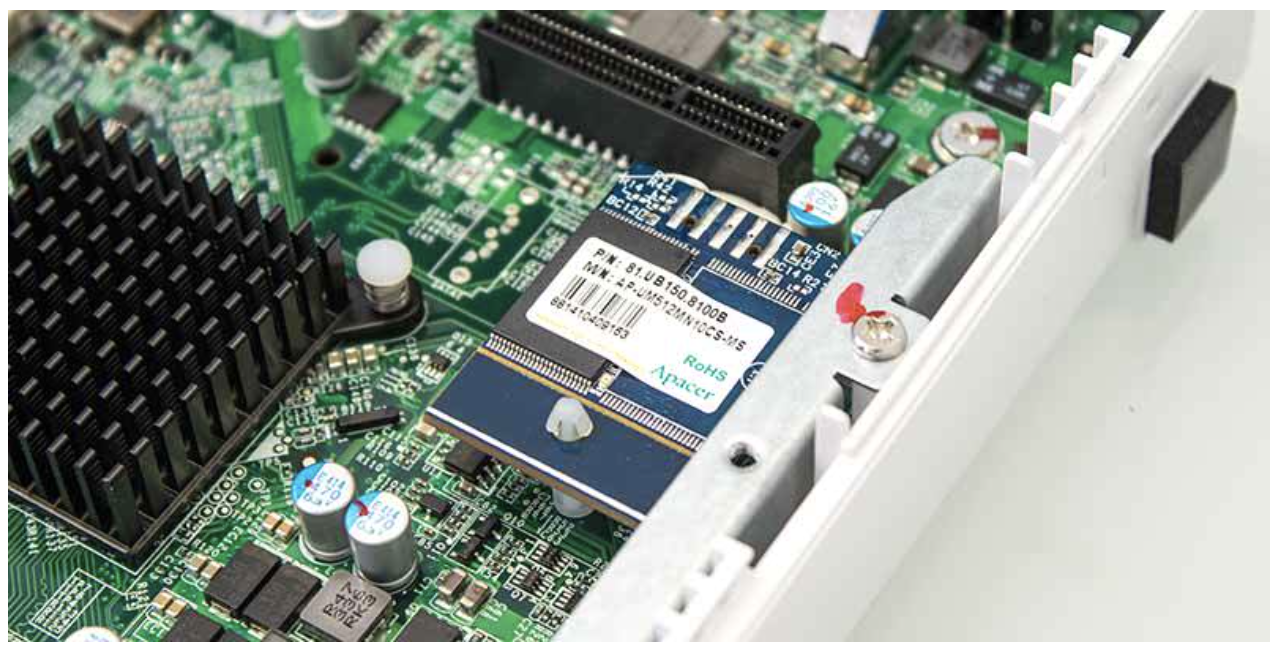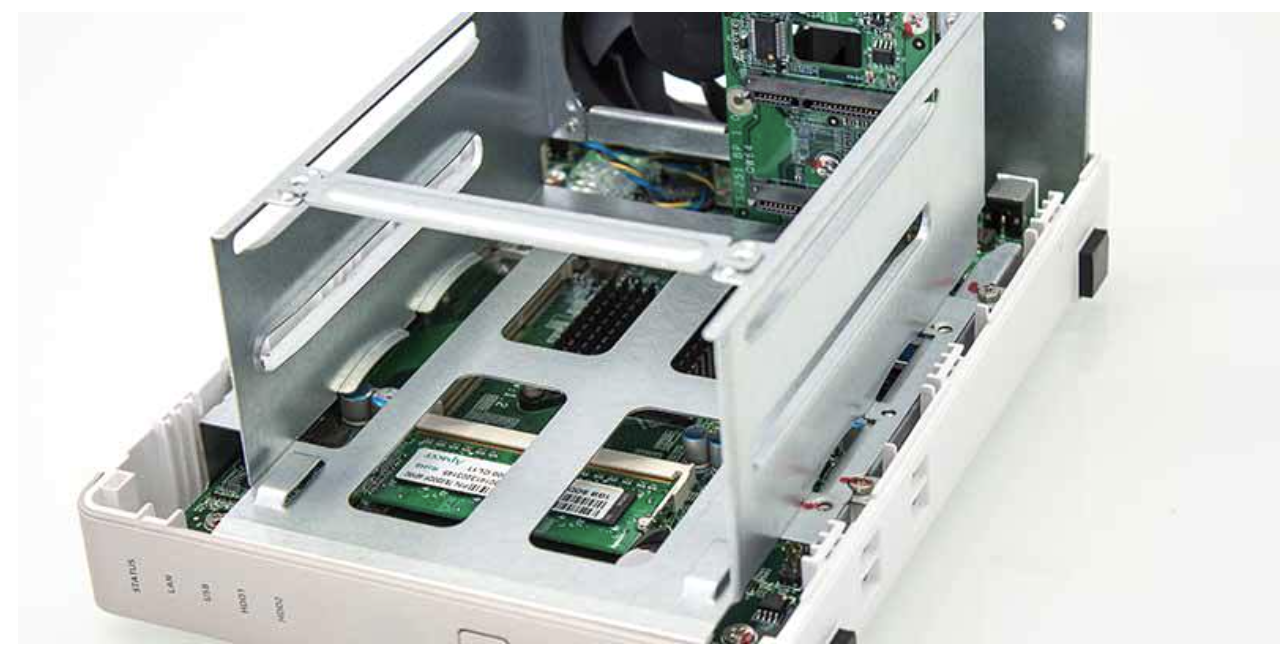 Problem
Received notification indicating that the fan 1 had failed.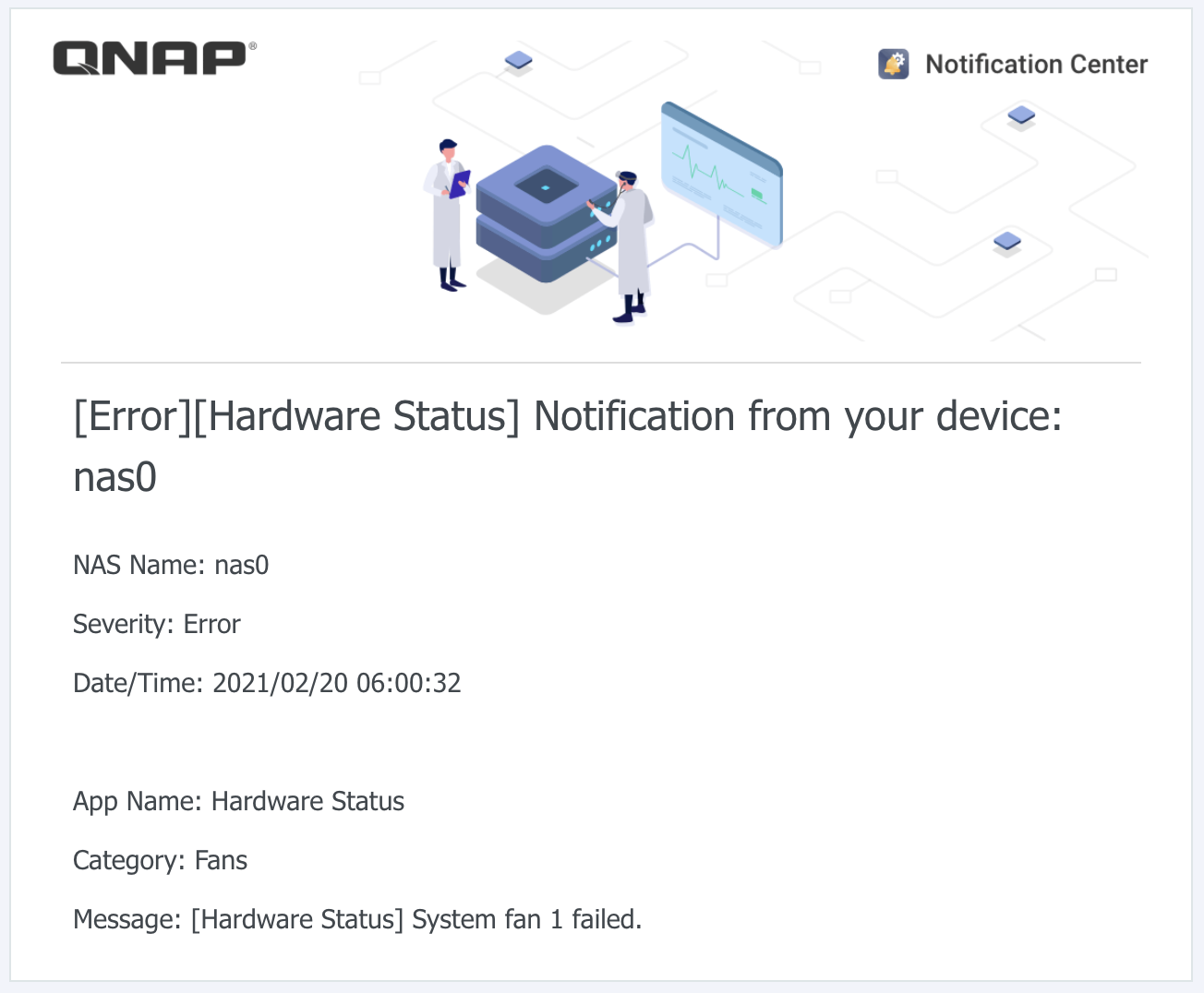 When I checked on it, it appeared to be un-responsive.  Could not see it on the network after rebooting.
LEDs
Status - OFF
LAN - typical flashing for lan port
USB - blue
RED LEDs for HDs
Fan is running at full.
No POST beep  
Reason for the Failure
LPC clock degradation issue with the Intel Celeron J1900.
The Intel Celeron J1900 is part of the Bay Trail family of chips.
Intel revealed in its Q4 2016 quarterly report that there were quality issues in the C2000 product family, which had an effect on the financial performance of the company's Data Center Group that quarter.[12] An erratum named AVR54 published by Intel state there is a defect in the chip's LPC clock, and affected systems "may experience inability to boot or may cease operation".[13][14][15] A workaround is available requiring platform hardware changes. The SoC failures are thought to have led to failures in Cisco and Synology products,[16] though discussion of the C2000 as the root cause of failure has been reported to be under a non-disclosure agreement for many vendors.[17]

Intel released a new C0 stepping of the C2000 series in April 2017 which corrected the bug.[18]

In July 2017 Intel published that a similar quality issue affects also Atom E3800 series embedded processors. The erratum named VLI89 published by Intel state, similar to issue with Atom C2000, that there is a defect in the chip's LPC clock and affected systems "may experience inability to boot or may cease operation".[19] Issues extend also to USB bus and SD card circuitry and should happen "under certain conditions where activity is high for several years". In April 2018 Intel announced it is releasing a new D1 stepping to fix the issue.[20]

The LPC, USB and SD Card buses circuitry degradation issues also apply to other Bay Trail processors such as Intel Celeron J1900 and N2800/N2900 series;[21] also to Pentium N3500, J2850, J2900 series; and Celeron J1800 and J1750 series -- as those are based on the same affected silicon.
Fix
https://www.youtube.com/watch?v=c5k8FWe6u60

Measure the voltage across pin1 (LPC CLK) and pin 8 or 10 (GROUND) on the LPC-CN1(10-pin connector, next to 4-pin COM1 connector)
If everything is normal, you should get a voltage around 1.7v.
If the voltage is ~2.4V, solder 100 Ohm between pin 1 (LPC CLK) and ground (pin 8 or 10).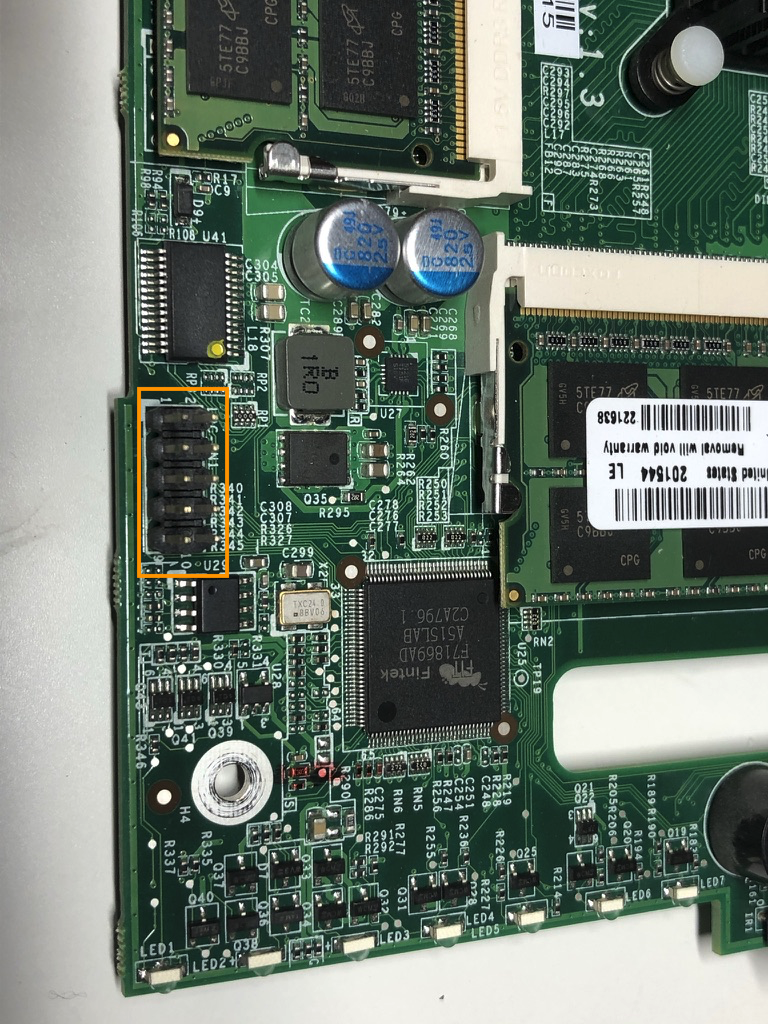 Solder 100 ohm resister between CLK and GND on connector LPC-CN1.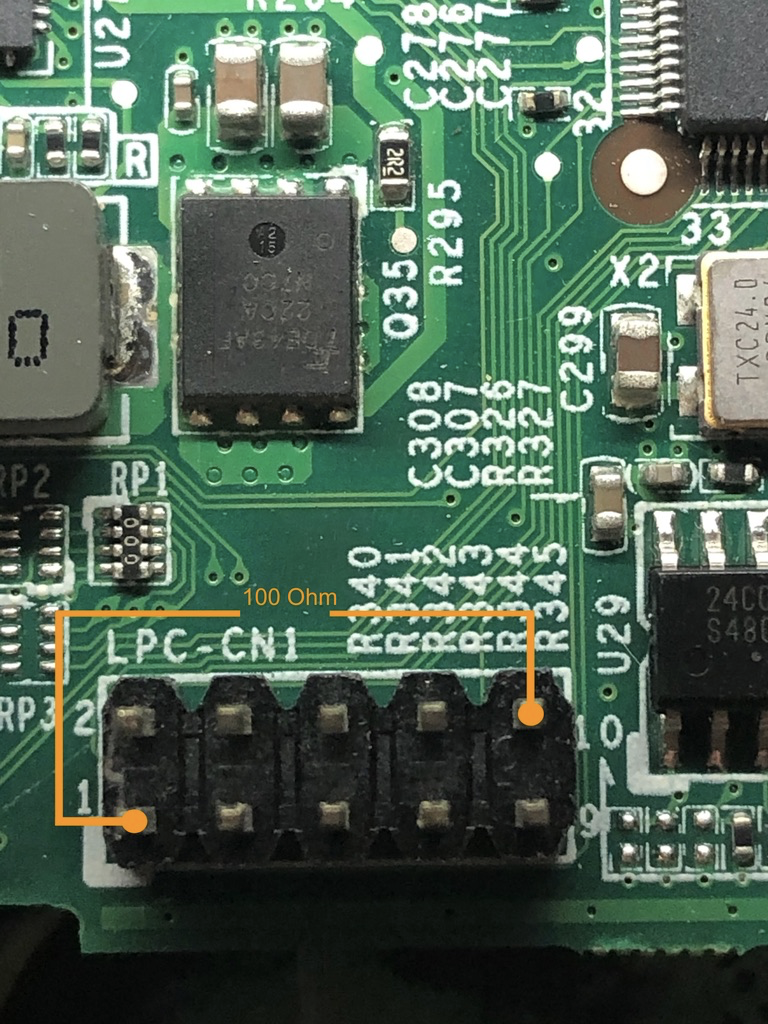 Power on and now we get our POST BEEP and LEDs are showing boot up procedure.
How Long Will this Fix Last?
"... some reported it works for years after the rework and some reported the system died after 6 months, so don't count this as a way to get a cheap NAS, as YMMV. I would recommend to turn it on only when you need to use it even if you don't have the problem currently or it works again after the rework. If you plan to buy used systems, look up the CPU first and avoid all these models, including the Synology."
References