Skip to end of metadata
Go to start of metadata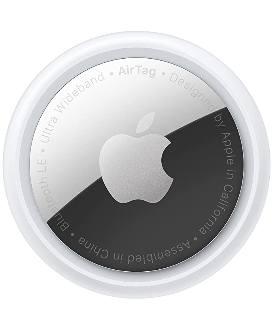 Steps to Remove Speaker
Remove battery cover by pushing down and twisting counter clockwise on the back of the AirTag.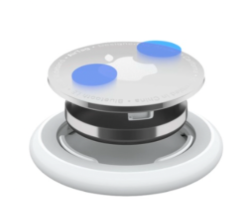 Remove battery
Mark position of tabs using the photo. 
If we do this right, we won't break any of our tabs and won't have to glue these parts back together.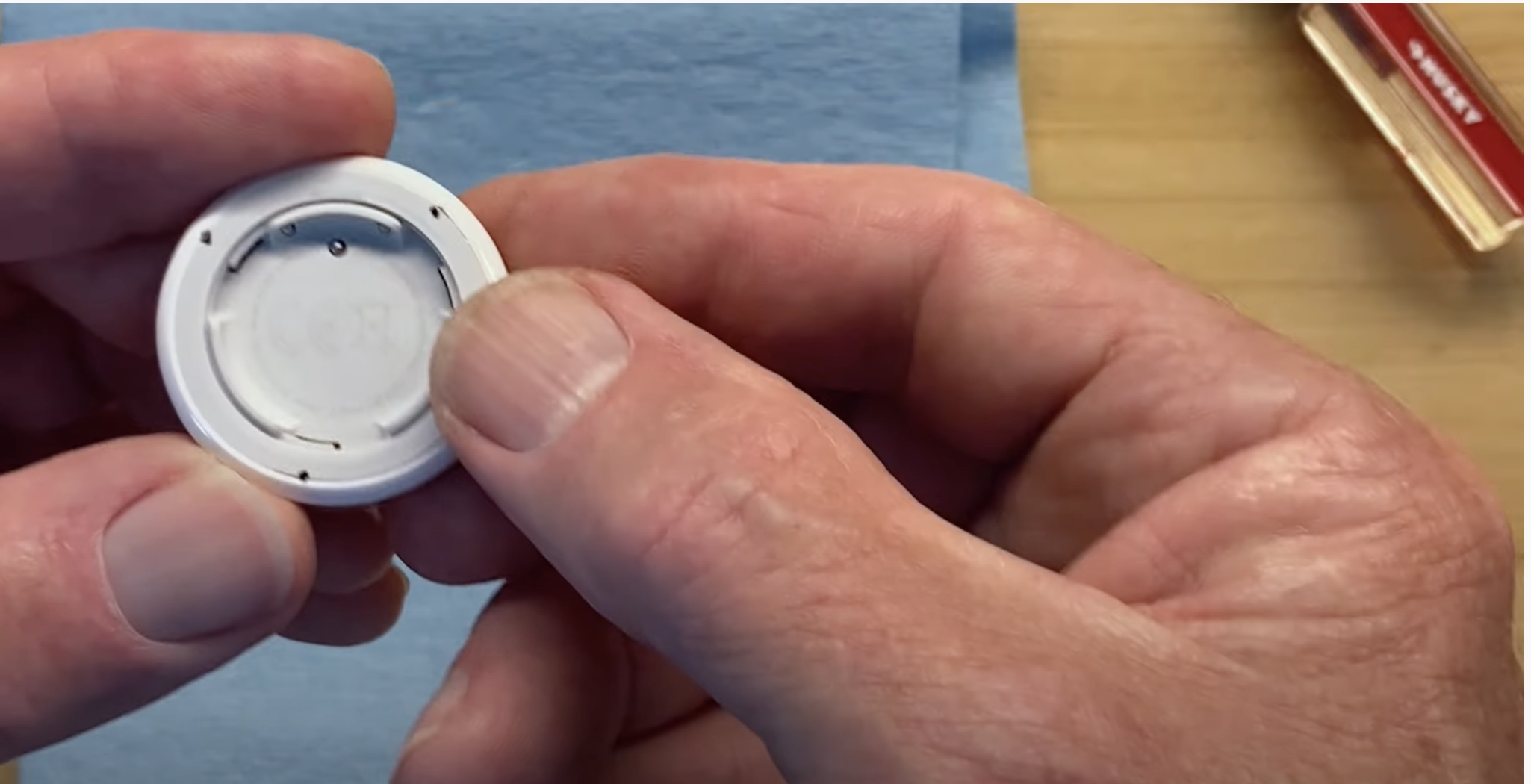 Using a utility knife, pry at locations marked.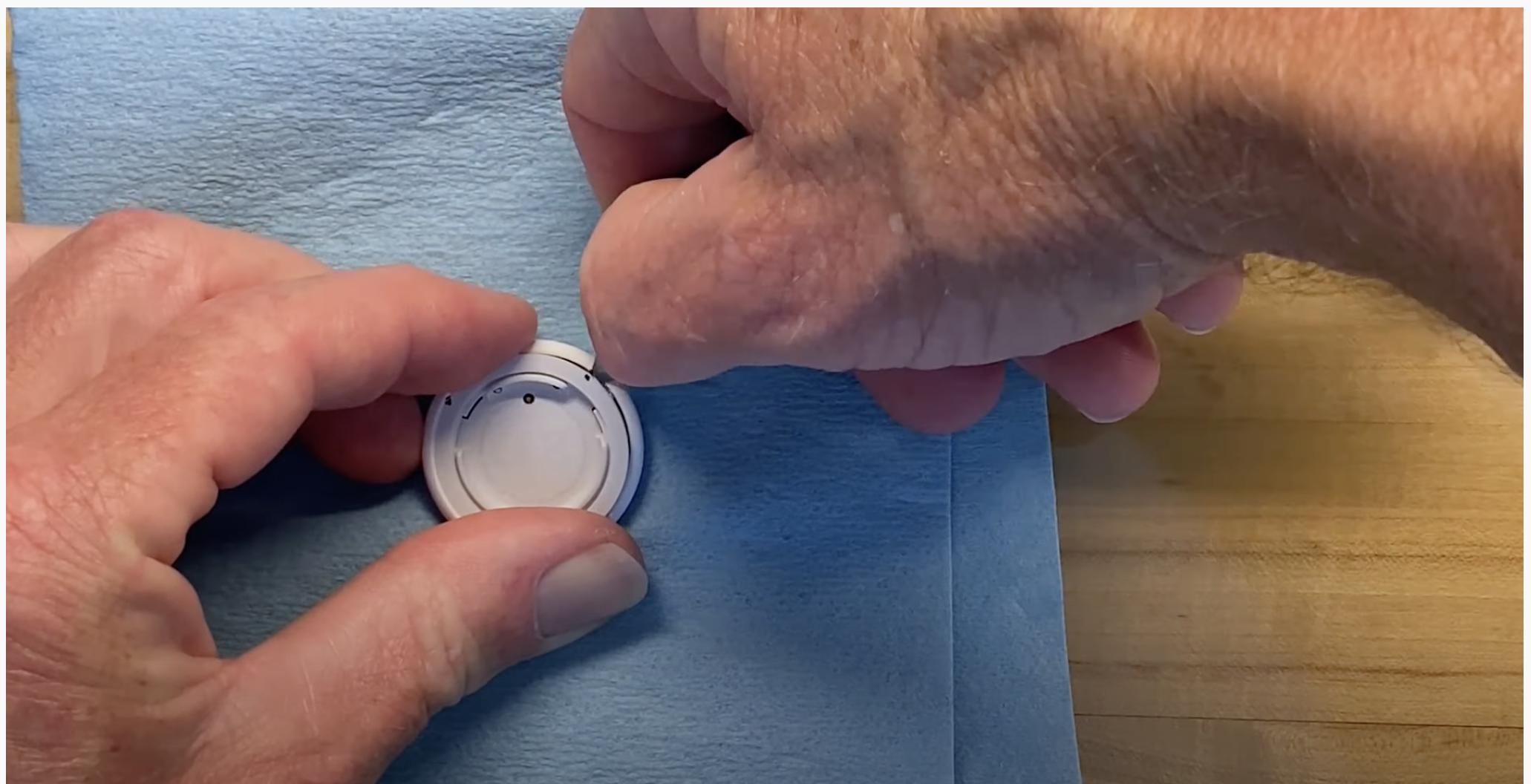 Separate pieces. The speaker may be attached to either side of the AirTag.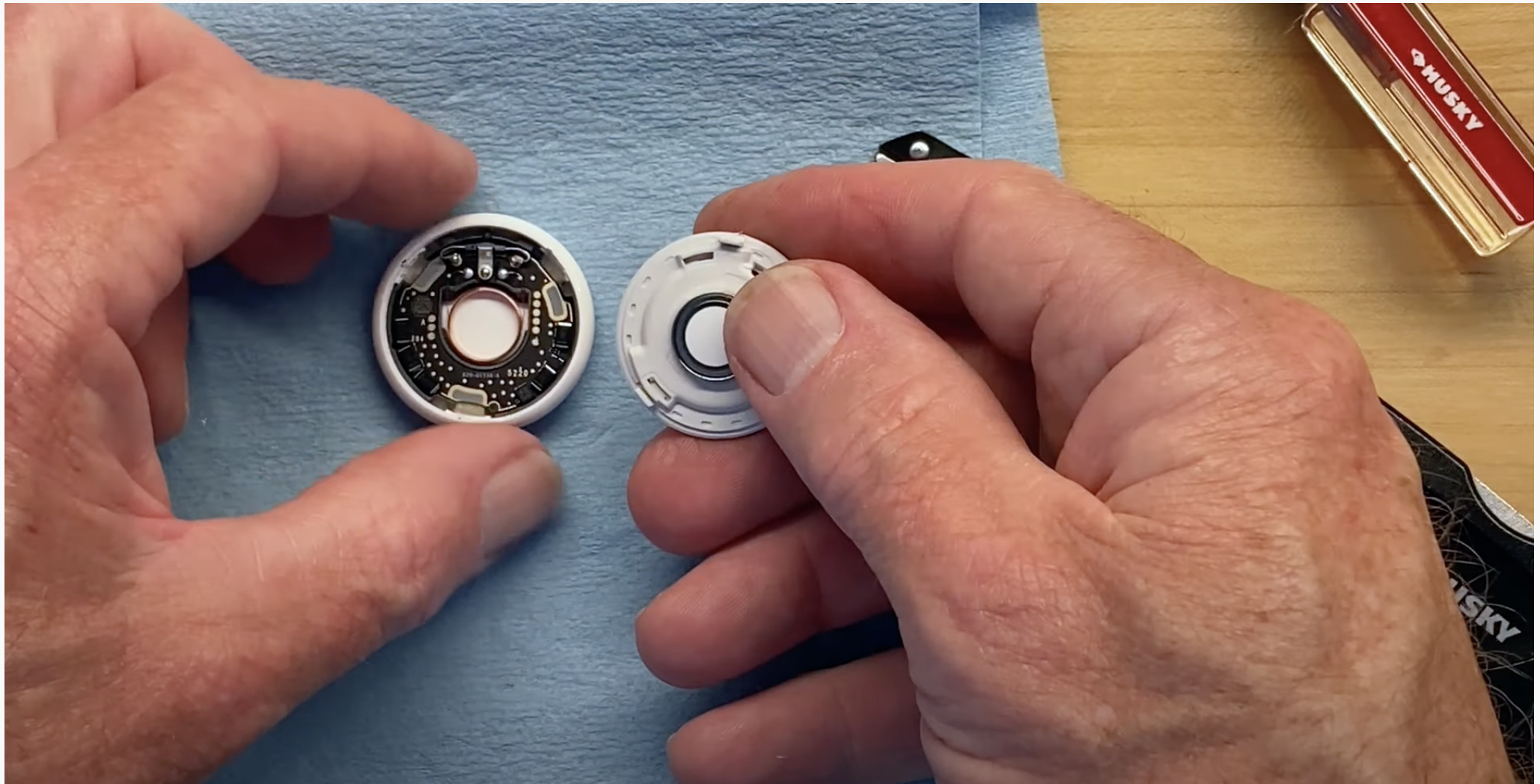 Pry the speaker from the AirTagusing a utility knife or small screw driver.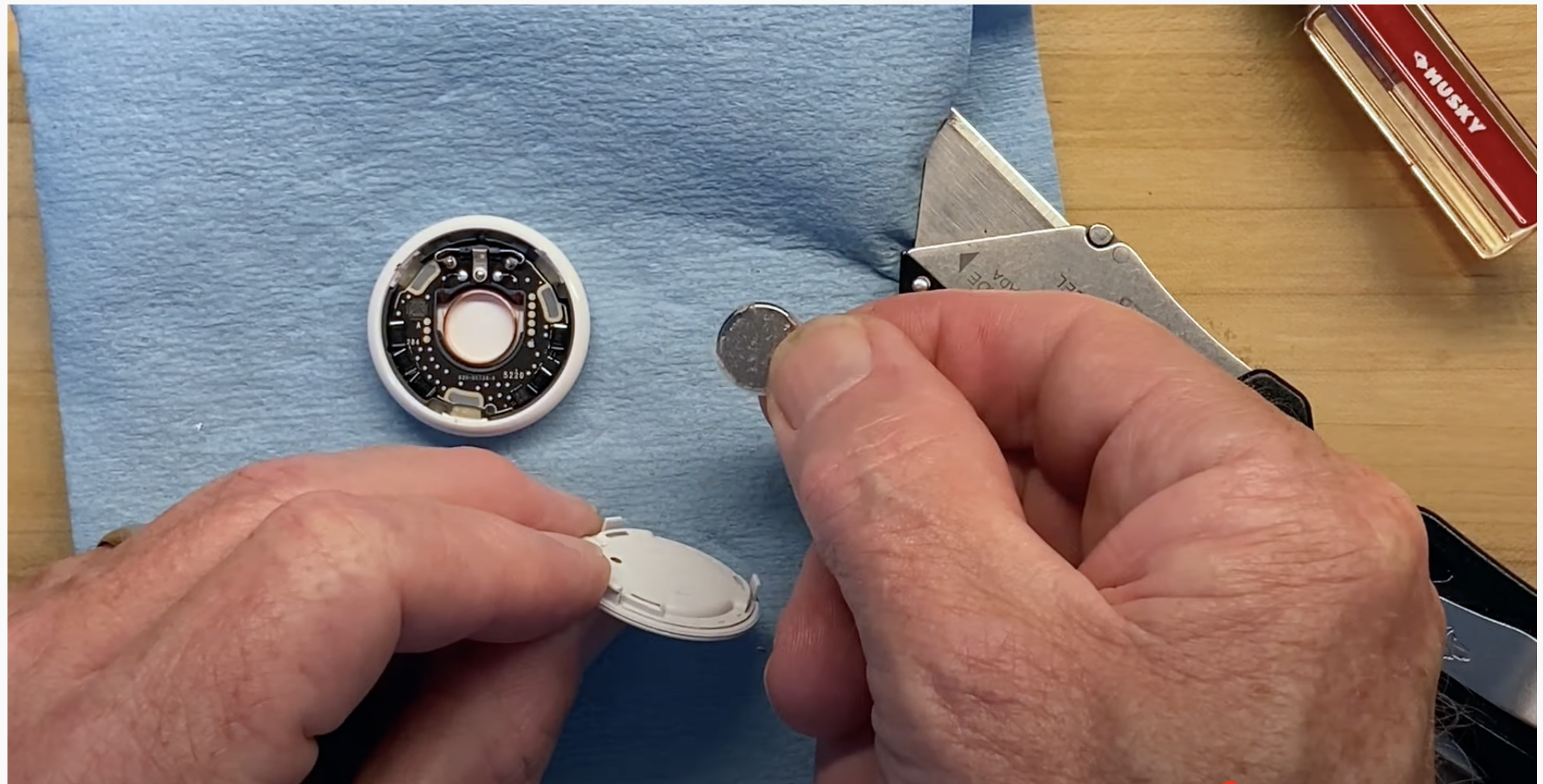 AirTag Detection 
If an AirTag is detected by your phone you will get the following information presented to you on your iPhone: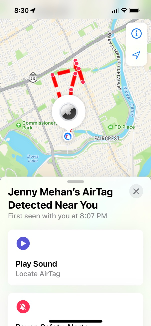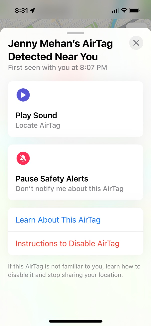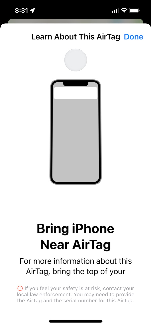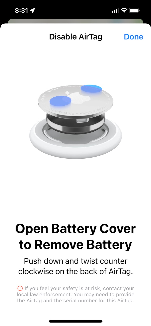 References